Our

Projects

Quran

Classes
Previous
Next
Mishkat Blog
---
Before the start of Ramadan, reserve your reward (insha Allah) by participating in Ramadan Ration distribution. Following are the details: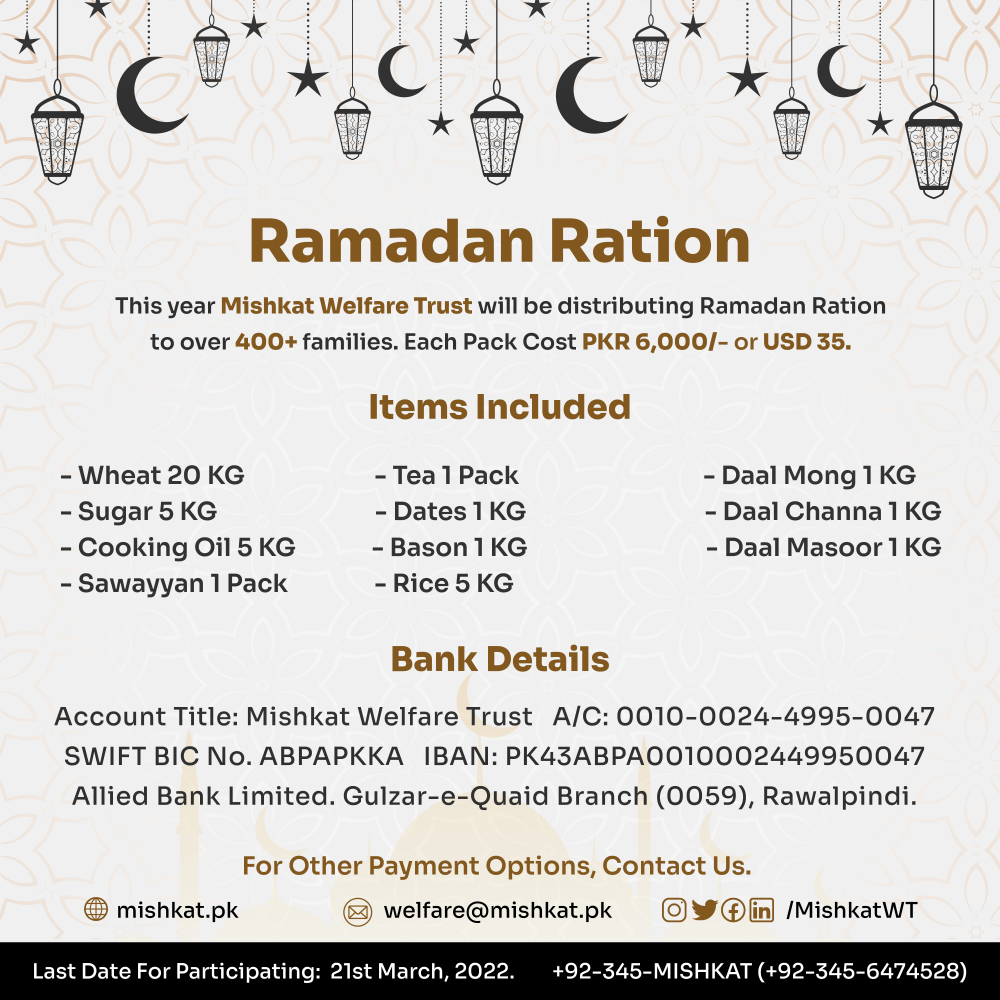 Alhamdulillah target has been achieved!
Zakat can also be given but please make sure to inform us explicitly about it.

You can send your contribution through the following bank account:
Account Title: Mishkat Welfare Trust
Account Number: 0010-0024-4995-0047
SWIFT BIC No. ABPAPKKA
IBAN PK43 ABPA 0010 0024 4995 0047
Bank: Allied Bank Limited.
Branch: Gulzar-e-Quaid, RWP.
Branch Code: 0059

Please confirm your contributions on email or the contact numbers provided.
---
---
---
---
---
---
---
---
---
---
---
---
---
---
---
---
---
---
---
---
Mishkat Membership
You can become a member of Mishkat Welfare Trust by filling out a simple information form and monthly donations. You can also volunteer to become an active member by contributing through your skills and ideas.
Besides becoming a member, you can also give a one time donation.
We also accept Zakat money which will only be spent on the deserving people and not in the expenditure of the Trust.
Tweets from Mishkat
Dated: 21st May 2022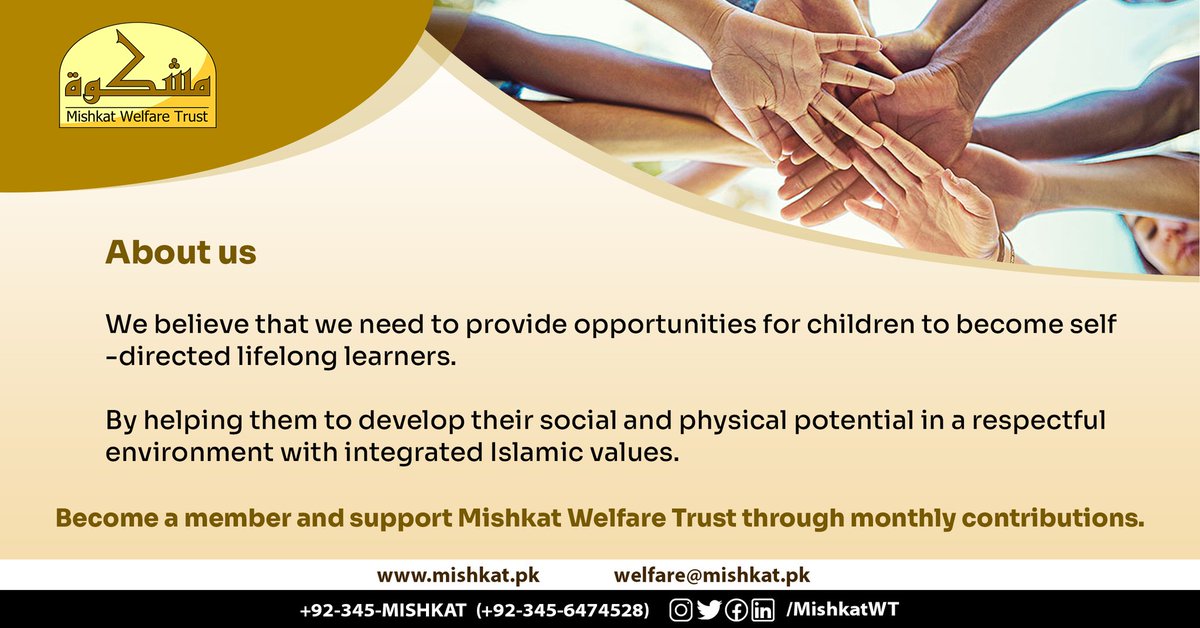 For over 13 years, Mishkat Welfare Trust has been working continuously to make its dream a reality.
Follow our social media links:
http://www.linktr.ee/mishkatwt
#MishkatWelfareTrust #Islam #Charity #Welfare #Education #IslamicEducation #Teaching #Pakistan #charitablefoundation
---
Dated: 13th May 2022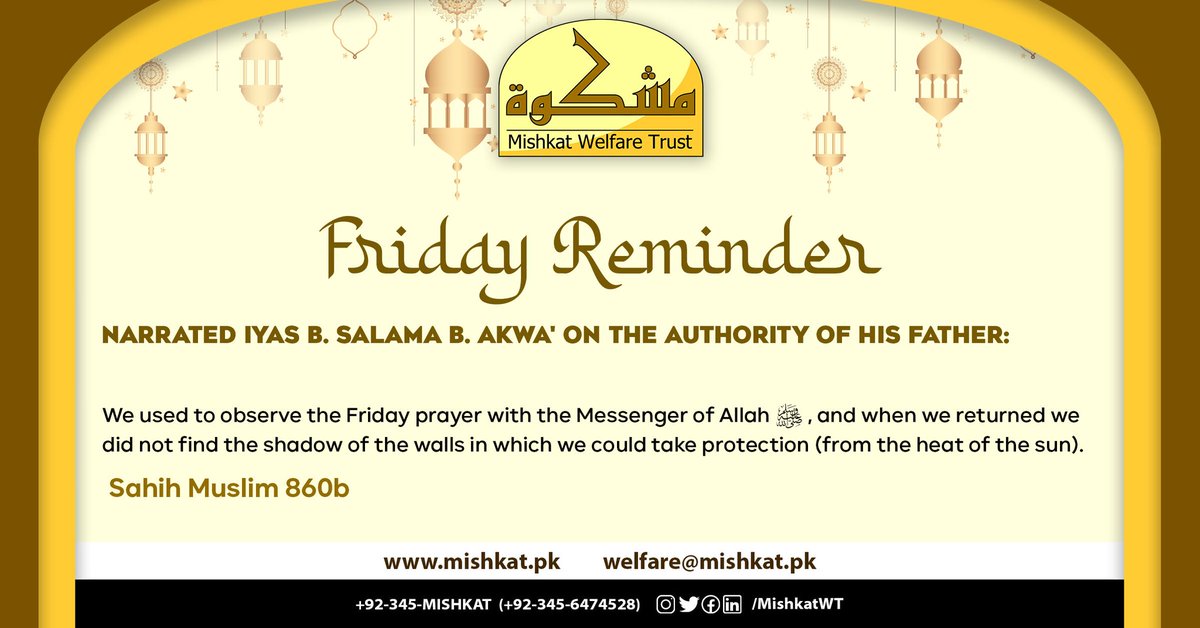 #Friday Reminder.
#Hadith Narrated by Hazrat Iyas Bin Salama Bin Akwa (R.A) on the time the Jummah prayer was offered and how this practice is continued till date following the #Sunnah of the #ProphetSAW.
Follow our social media links:
http://linktr.ee/mishkatwt
#Islam
---
Dated: 3rd May 2022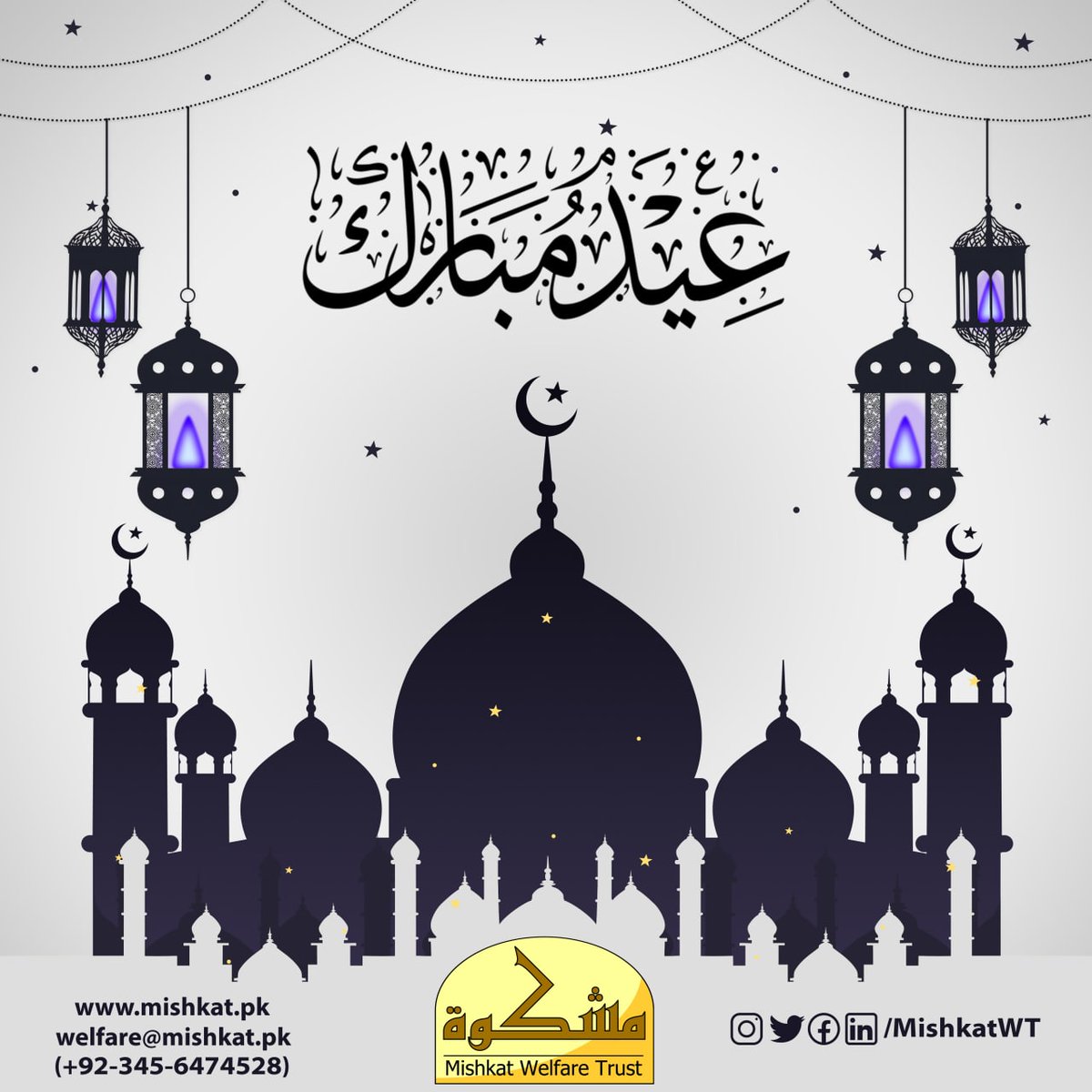 Mishkat Welfare Trust wishes Eid Mubarak to all the Muslims across the world.
#Eid #eid2022 #eidulfitr #eidmubarak
#عيد_الفطر_المبارك
---
Dated: 2nd May 2022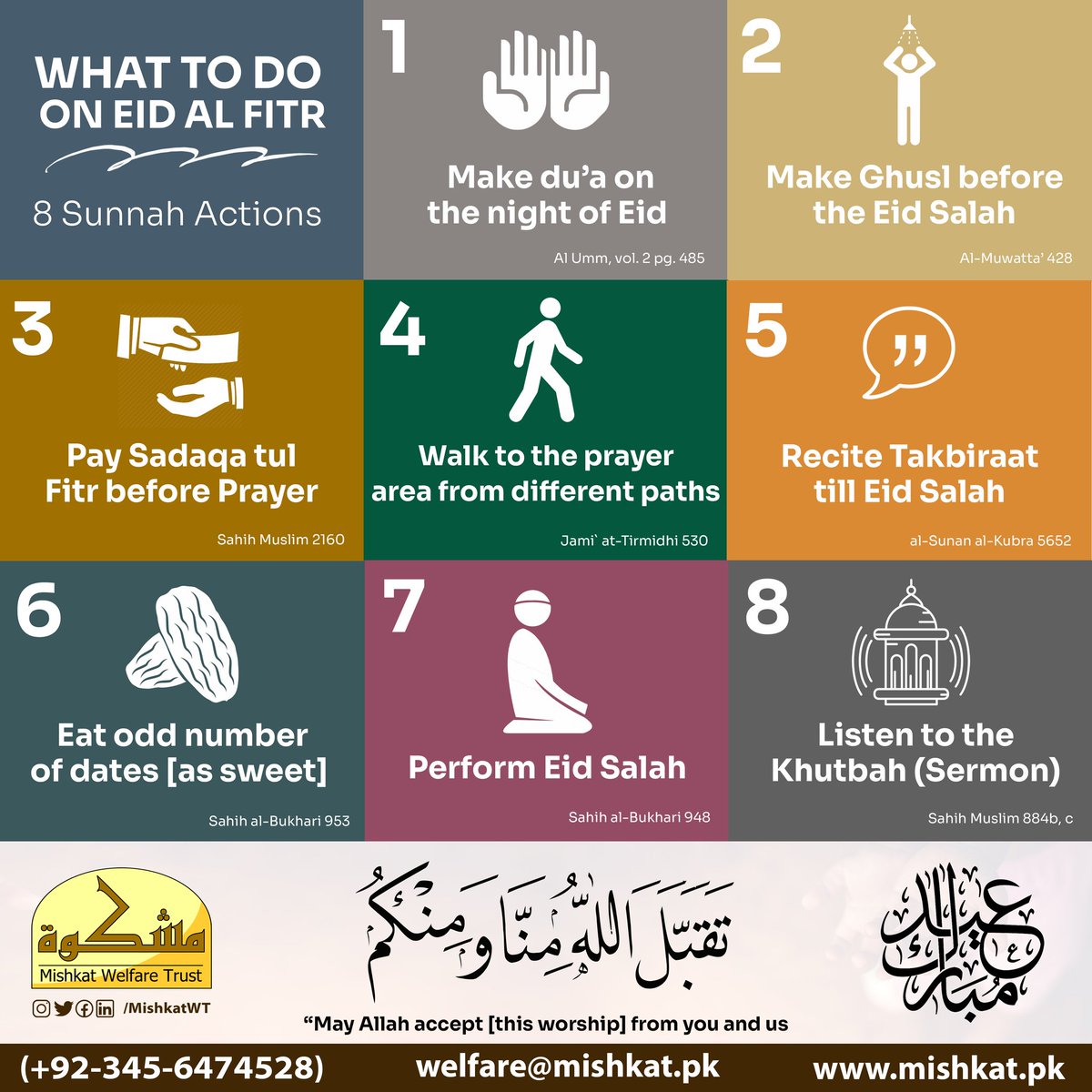 The word #Eid brings a smile to the face of any #Muslim during the last few days of #Ramadan. Many of us have already decorated our houses and ordered our outfits .
There are some #Sunnahs of the Prophet Muhammad SAW that have to be followed on #EidUlFitr
#eidmubarak #eid2022