Our

Projects

Quran

Classes
Previous
Next
Mishkat Blog
Fun Fabulous Friday24th Jan, 2023
Fun Fabulous Friday activity is arranged by Mishkat Welfare Trust for young boys. Every Friday, interactive sessions are conducted where we provide guidance by telling the kids inspirational stories, having interactive discussions and playing games. Our aim is to connect our youth with Quran and Sunnah in a fun and interactive way.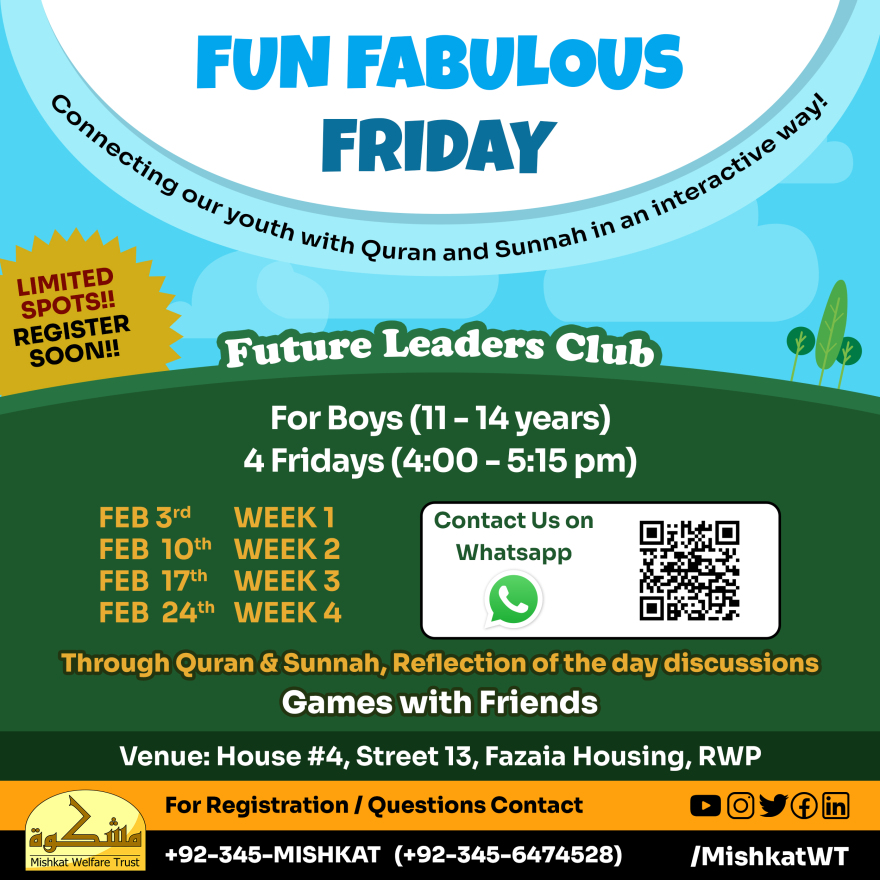 In today's world, our youth is majorly attracted by the social media, online games and other platforms. These activities impact the physical and mental health of kids and its very important to groom them. In each session, a different topic is discussed with the boys in a creative way by playing games and having Q&A activities. These sessions are open for all boys within the age 11 to 14 and we encourage everyone to join. May Allah (s.w.t) guide our youth towards the right path. Ameen!
Mishkat Membership
You can become a member of Mishkat Welfare Trust by filling out a simple information form and monthly donations. You can also volunteer to become an active member by contributing through your skills and ideas.
Besides becoming a member, you can also give a one time donation.
We also accept Zakat money which will only be spent on the deserving people and not in the expenditure of the Trust.