Our

Projects

Quran

Classes
Previous
Next
Mishkat Blog
Ramadan Ration 201615th May, 2016
Respected Members & Donors,
Assalam-o-Alaikum!
Just like every year, Mishkat Welfare Trust will be distributing Ramadan Ration to over 300+ families, inshAllah. A noble activity taking place every Ramadan since 2012, you are requested to participate with your share.
Each Ration pack will cost PKR 4,000 or USD $40. Following are the details which will inshaAllah be sufficient for 2-3 family members:
20 KG bag of Wheat
3 KG bag of Sugar
5 KG of Cooking Oil
5 KG bag of Rice
1 bottle of Roh Afza
1 pack of Tea
1 KG Bason
1 pack of Sawain
1 KG Daal (Laal Lobia)
1 KG Daal (Moong)
1 KG Daal (Masoor)
1 KG White Channa
1 KG Dates
Please note that 1 Ramadan Ration is not enough for giving Fidya for whole month, as Fidya is calculated based on the givers' standard. Let us come forward and make this Ramadan a source of blessing for all of us. Last date for funds collection will be 31st May 2016.
May Allah reward you for your contributions.
Mishkat Team
www.mishkat.pk
Mishkat Membership
You can become a member of Mishkat Welfare Trust by filling out a simple information form and monthly donations. You can also volunteer to become an active member by contributing through your skills and ideas.
Besides becoming a member, you can also give a one time donation.
We also accept Zakat money which will only be spent on the deserving people and not in the expenditure of the Trust.
Tweets from Mishkat
Dated: 21st May 2022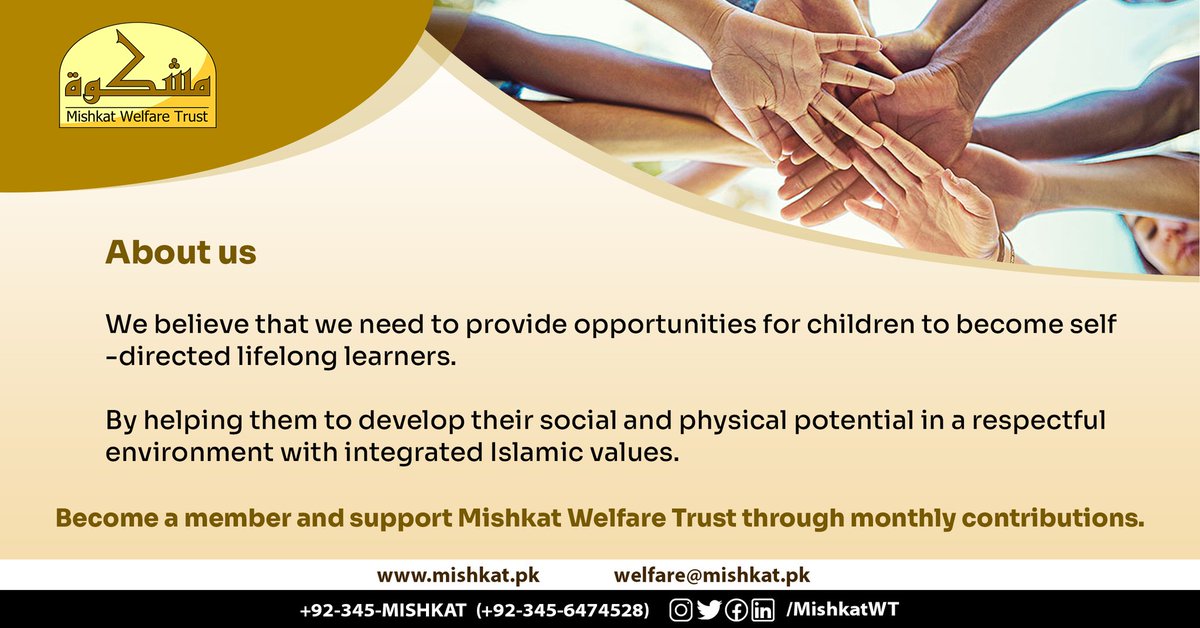 For over 13 years, Mishkat Welfare Trust has been working continuously to make its dream a reality.
Follow our social media links:
http://www.linktr.ee/mishkatwt
#MishkatWelfareTrust #Islam #Charity #Welfare #Education #IslamicEducation #Teaching #Pakistan #charitablefoundation
---
Dated: 13th May 2022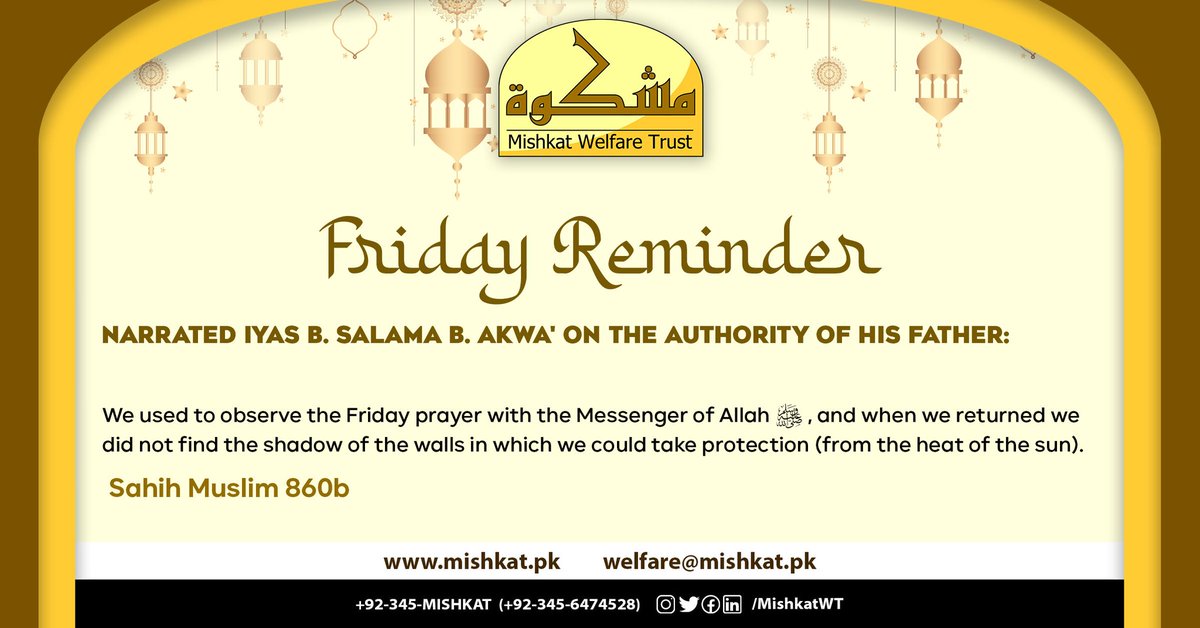 #Friday Reminder.
#Hadith Narrated by Hazrat Iyas Bin Salama Bin Akwa (R.A) on the time the Jummah prayer was offered and how this practice is continued till date following the #Sunnah of the #ProphetSAW.
Follow our social media links:
http://linktr.ee/mishkatwt
#Islam
---
Dated: 3rd May 2022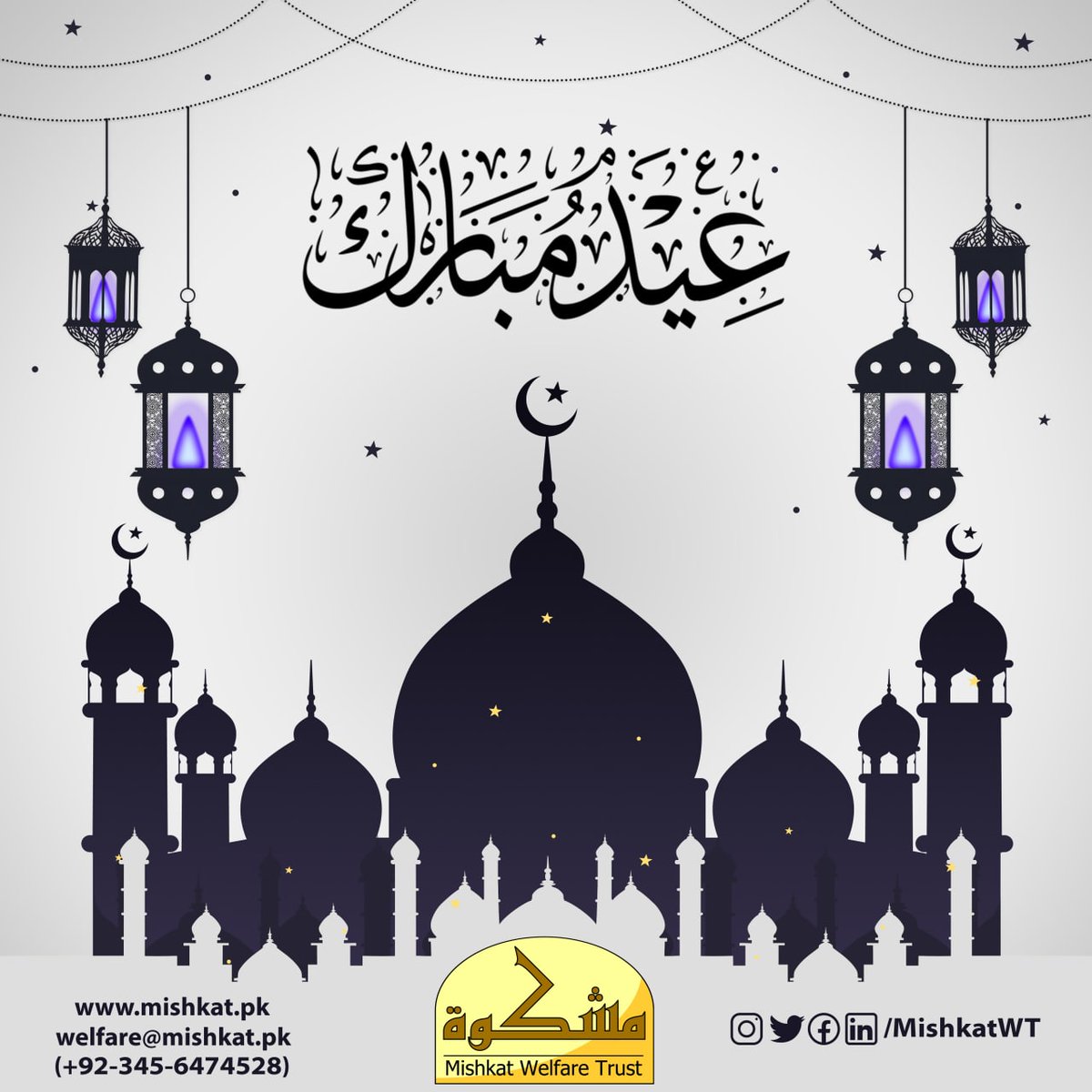 Mishkat Welfare Trust wishes Eid Mubarak to all the Muslims across the world.
#Eid #eid2022 #eidulfitr #eidmubarak
#عيد_الفطر_المبارك
---
Dated: 2nd May 2022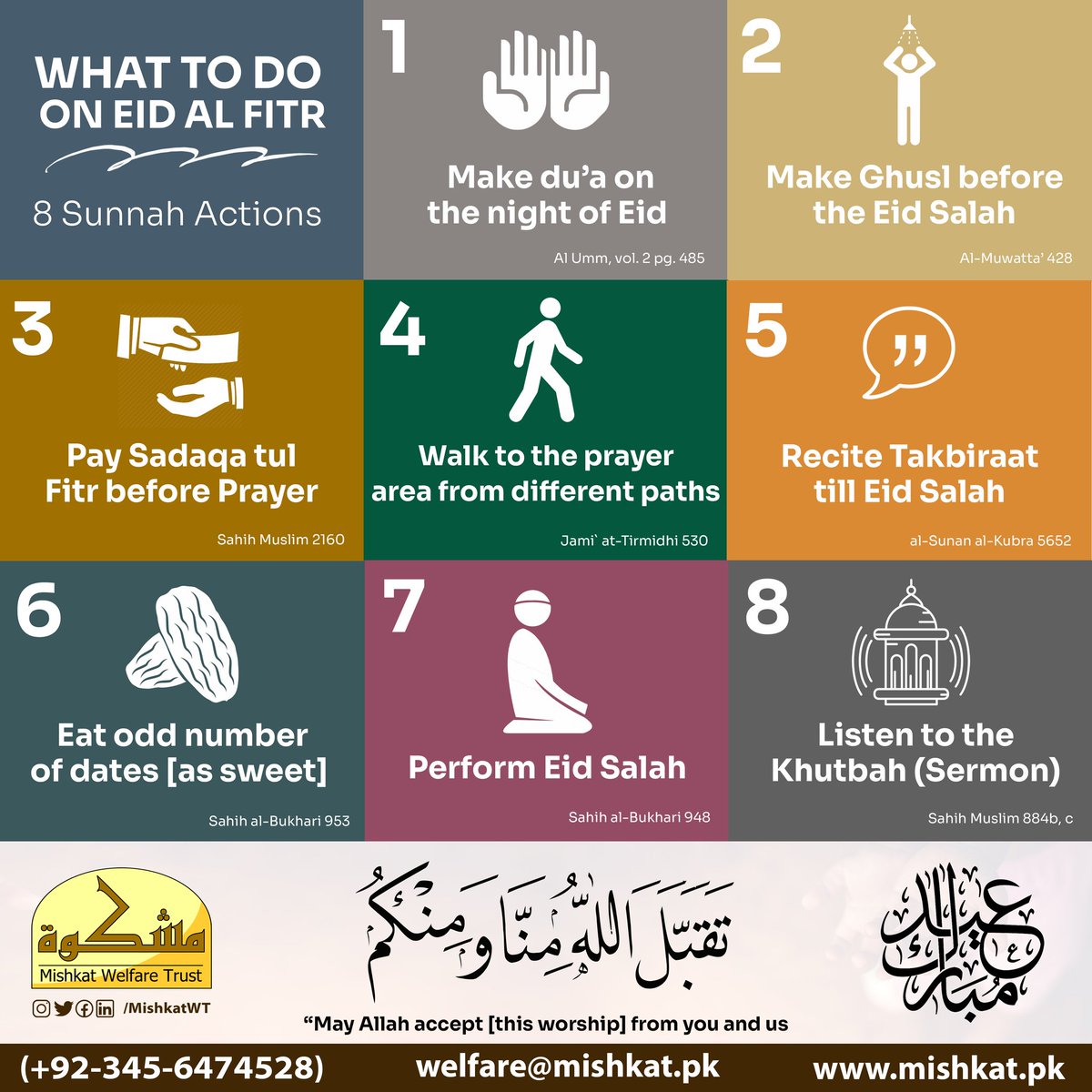 The word #Eid brings a smile to the face of any #Muslim during the last few days of #Ramadan. Many of us have already decorated our houses and ordered our outfits .
There are some #Sunnahs of the Prophet Muhammad SAW that have to be followed on #EidUlFitr
#eidmubarak #eid2022