Our

Projects

Quran

Classes
Previous
Next
Mishkat Blog
Cooked Food Distribution 202221st Apr, 2022
In the blessed month of Ramadan, we will inshaAllah be distributing Cooked Food for 1000+ families. You can also participate and reserve your reward (insha Allah). Following are the details: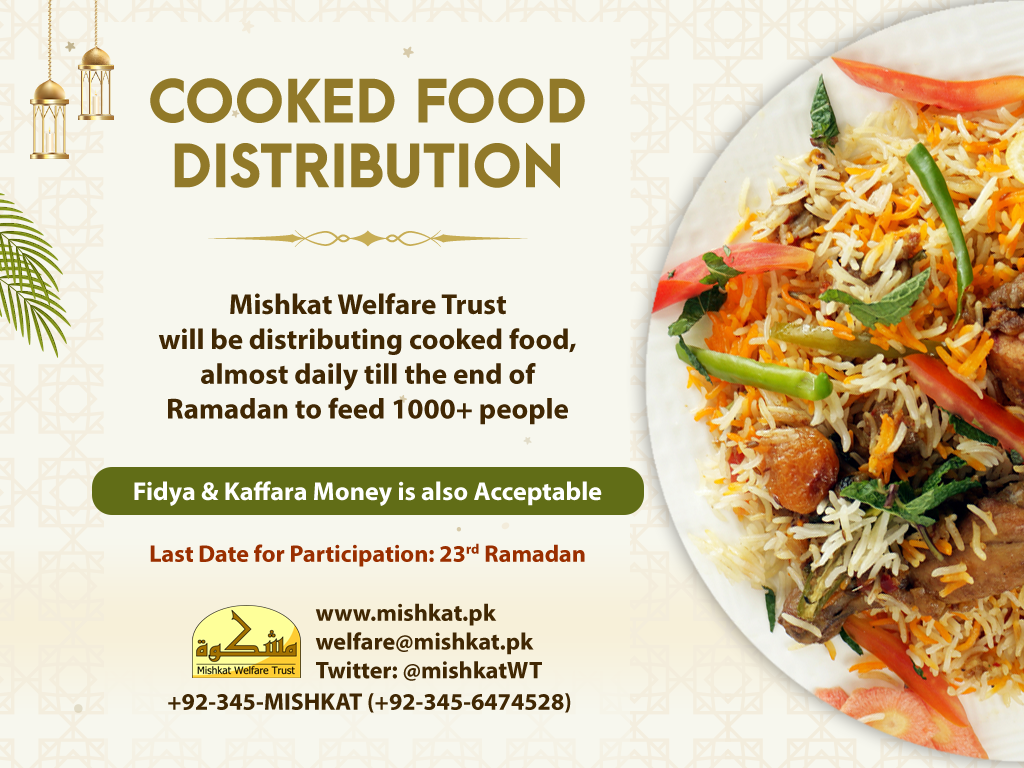 Mishkat Membership
You can become a member of Mishkat Welfare Trust by filling out a simple information form and monthly donations. You can also volunteer to become an active member by contributing through your skills and ideas.
Besides becoming a member, you can also give a one time donation.
We also accept Zakat money which will only be spent on the deserving people and not in the expenditure of the Trust.
Tweets from Mishkat
Dated: 6th Feb 2023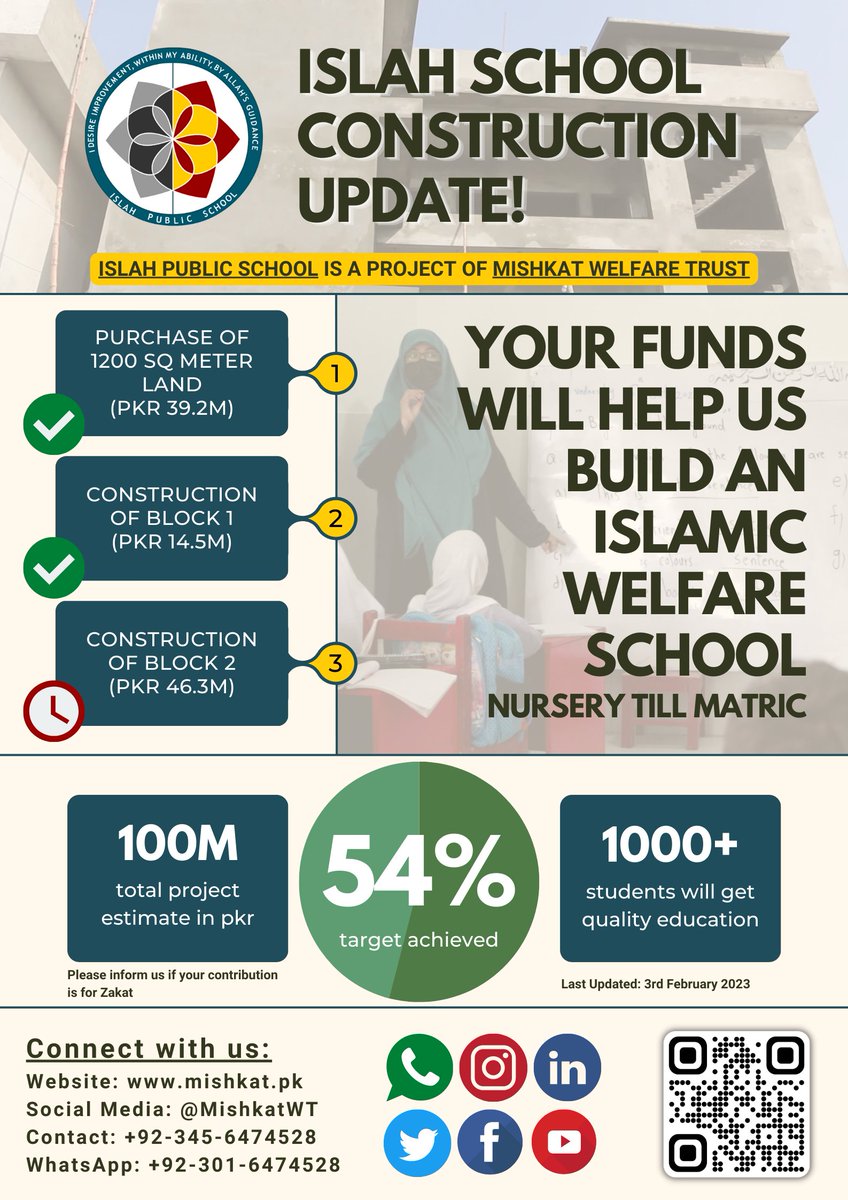 Mishakt Welfare Trust needs your support!
Islah Public School is a #charity school operated by Mishkat that gives #education to the #underprivileged, and it needs your assistance to complete the construction of its Block 2.
Support the school by donating
https://islah.edu.pk/donate-for-campus
---
Dated: 5th Feb 2023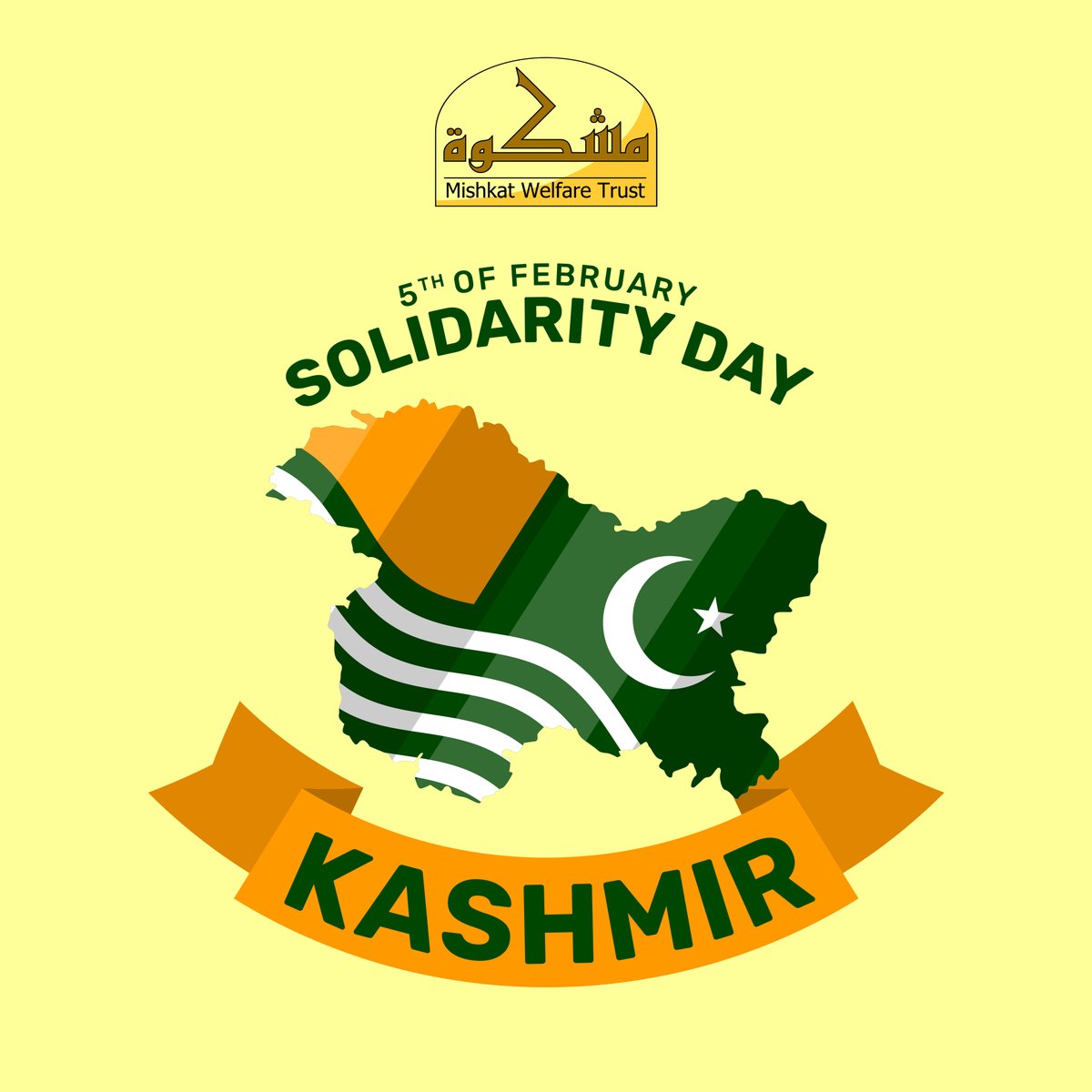 Mishkat Welfare Trust commemorates Kashmir Solidarity Day and prays the endless brutality on Kashmiris comes to an end.
#kashmir #kashmirday #pakistan #mishkatwelfaretrust #KashmirSolidarityDay #KashmiriLivesMatter #کشمیر_پاکستان_کا_دل
---
Dated: 21st Jan 2023
Mishkat is pleased to announce that we have launched a dedicated youtube channel that will host our content and updates.
All are requested to subscribe.
Mishkat Welfare Trust's Youtube Channel:
https://www.youtube.com/@MishkatWT
#Charity #mishkatwelfaretrust #welfare #education #islam
---
Dated: 1st Jan 2023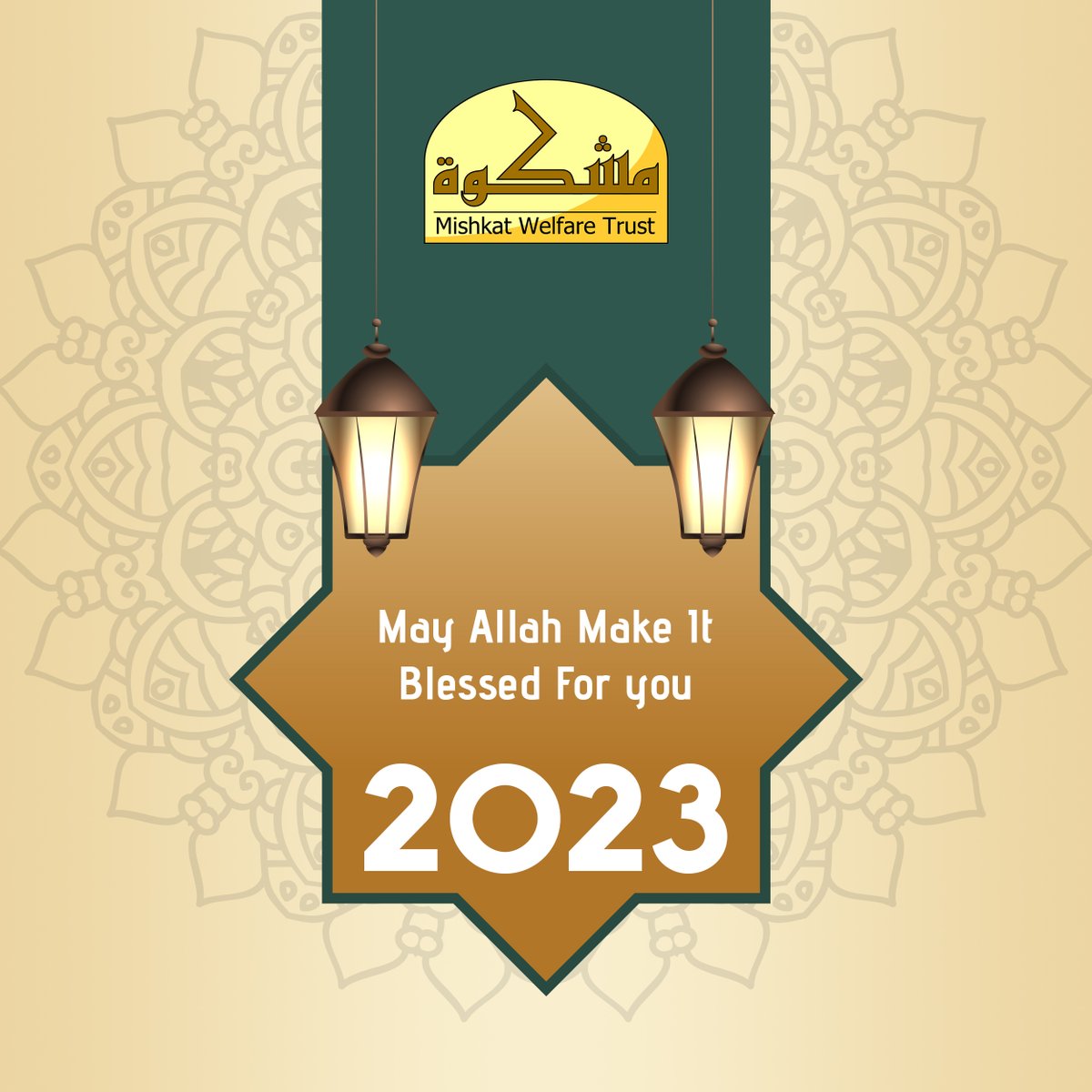 May Allah forgive our mistakes from the previous year and may he reward us for our good deeds. Ameen.
Mishkat Welfare Trust prays that everyone has a blessed 2023!
#year2023 #newyear #happynewyear #mishkatwelfaretrust #pakistan