Our

Projects

Quran

Classes
Previous
Next
Mishkat Blog
Cooked Food Distribution 202221st Apr, 2022
In the blessed month of Ramadan, we will inshaAllah be distributing Cooked Food for 1000+ families. You can also participate and reserve your reward (insha Allah). Following are the details: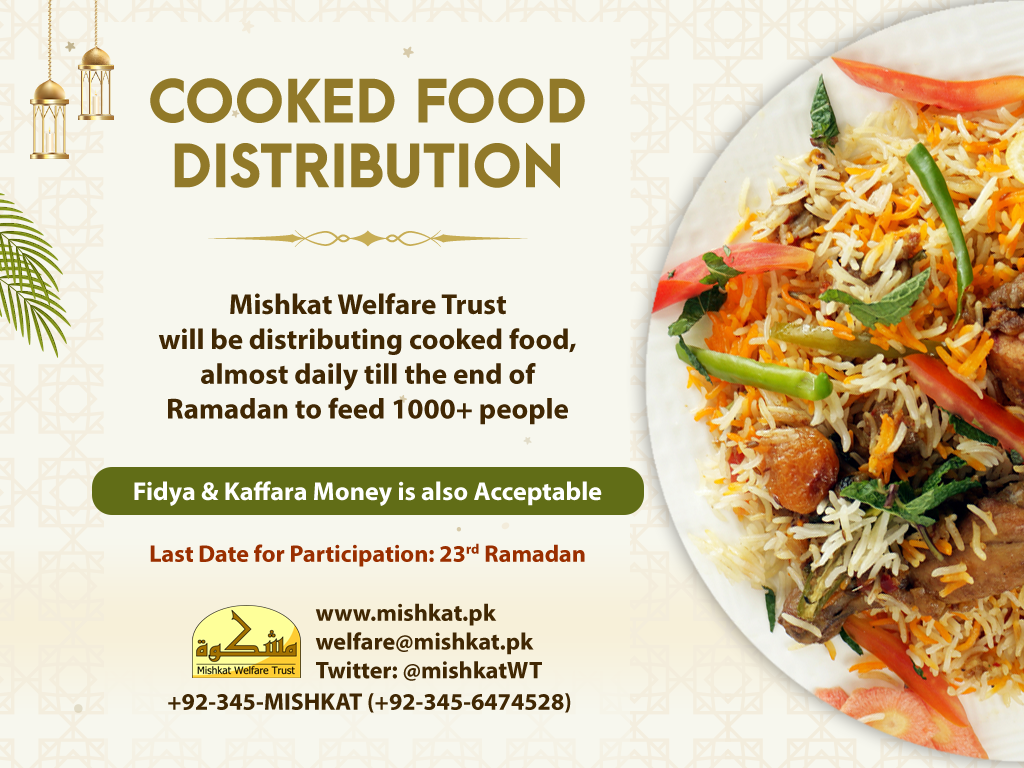 Mishkat Membership
You can become a member of Mishkat Welfare Trust by filling out a simple information form and monthly donations. You can also volunteer to become an active member by contributing through your skills and ideas.
Besides becoming a member, you can also give a one time donation.
We also accept Zakat money which will only be spent on the deserving people and not in the expenditure of the Trust.
Tweets from Mishkat
Dated: 23rd Sep 2022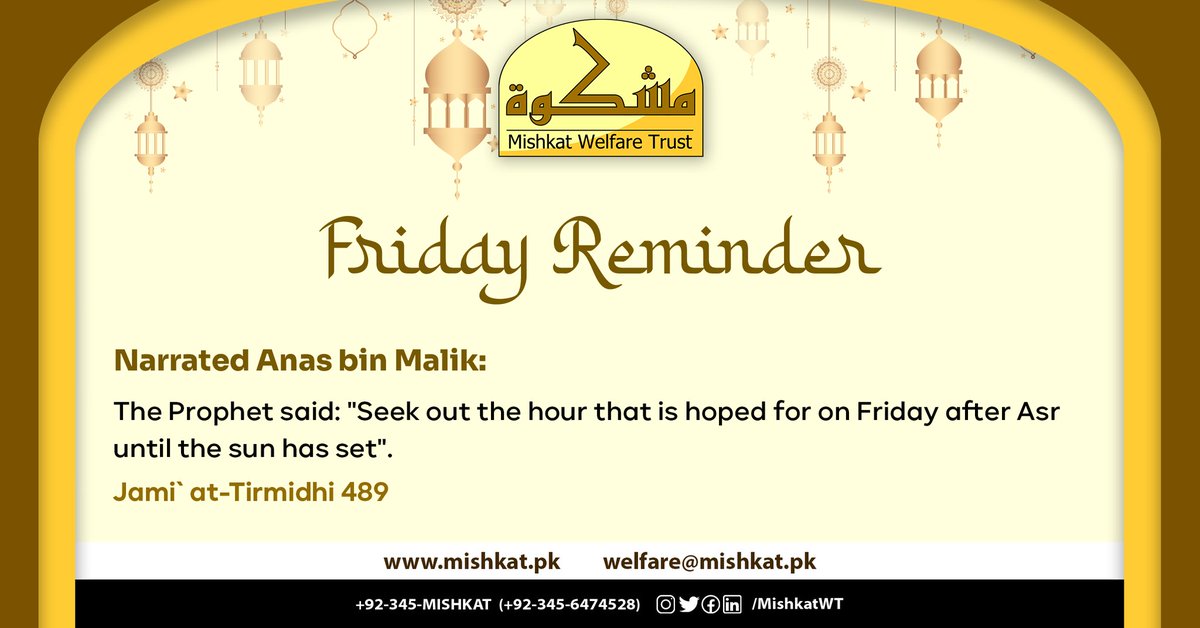 #Friday Reminder.
#Hadith Narrated by Anas bin Malik (R.A) about seeking the special time after the Asar prayer on Friday where Allah SWT grants prayers of #Muslims.
Jami'at -Tirmidhi 489
#Islam #ProphetMuhammadSAW #JummaMubarak #HadithOfTheDay
---
Dated: 22nd Sep 2022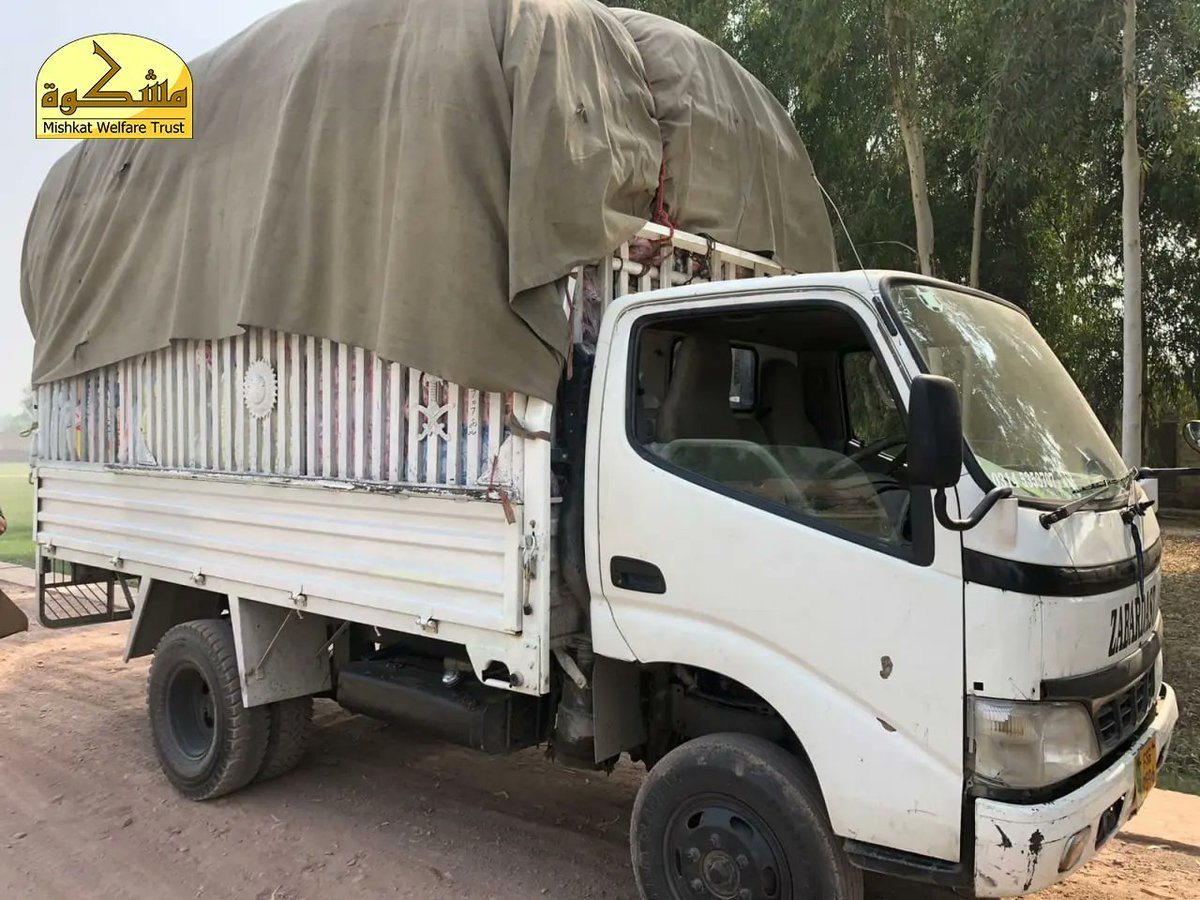 With your continued support, we can reach out and help more people.
#FloodsInPakistan #FloodRelief #FloodVictims #Pakistan
---
Dated: 22nd Sep 2022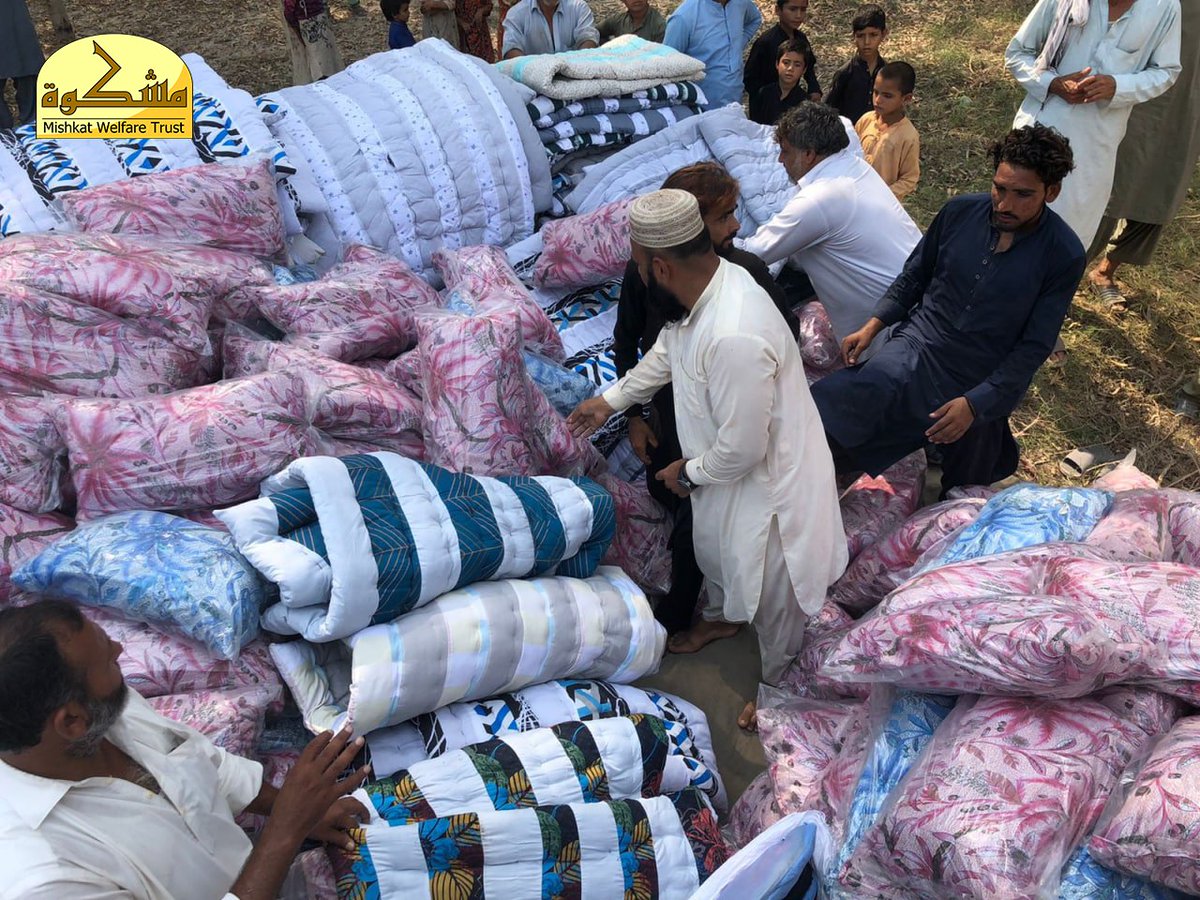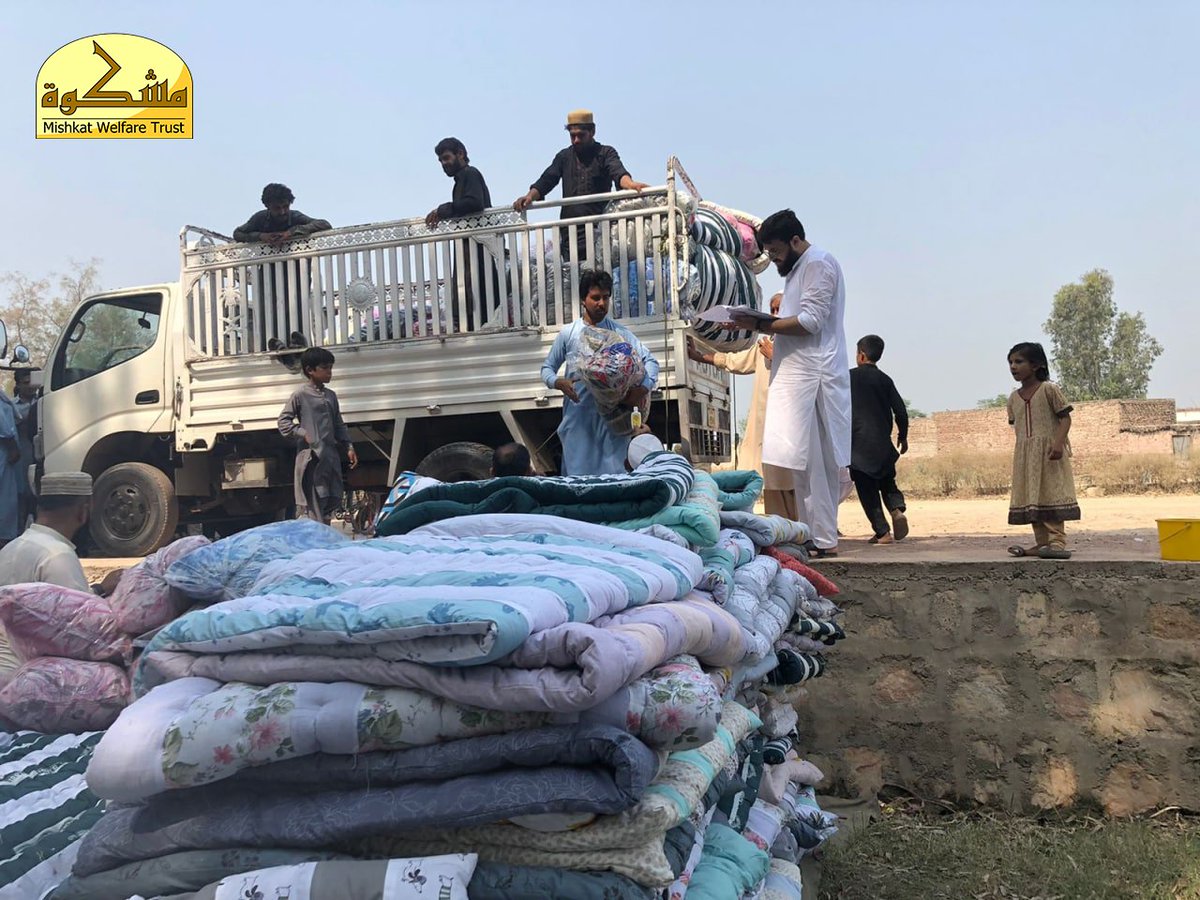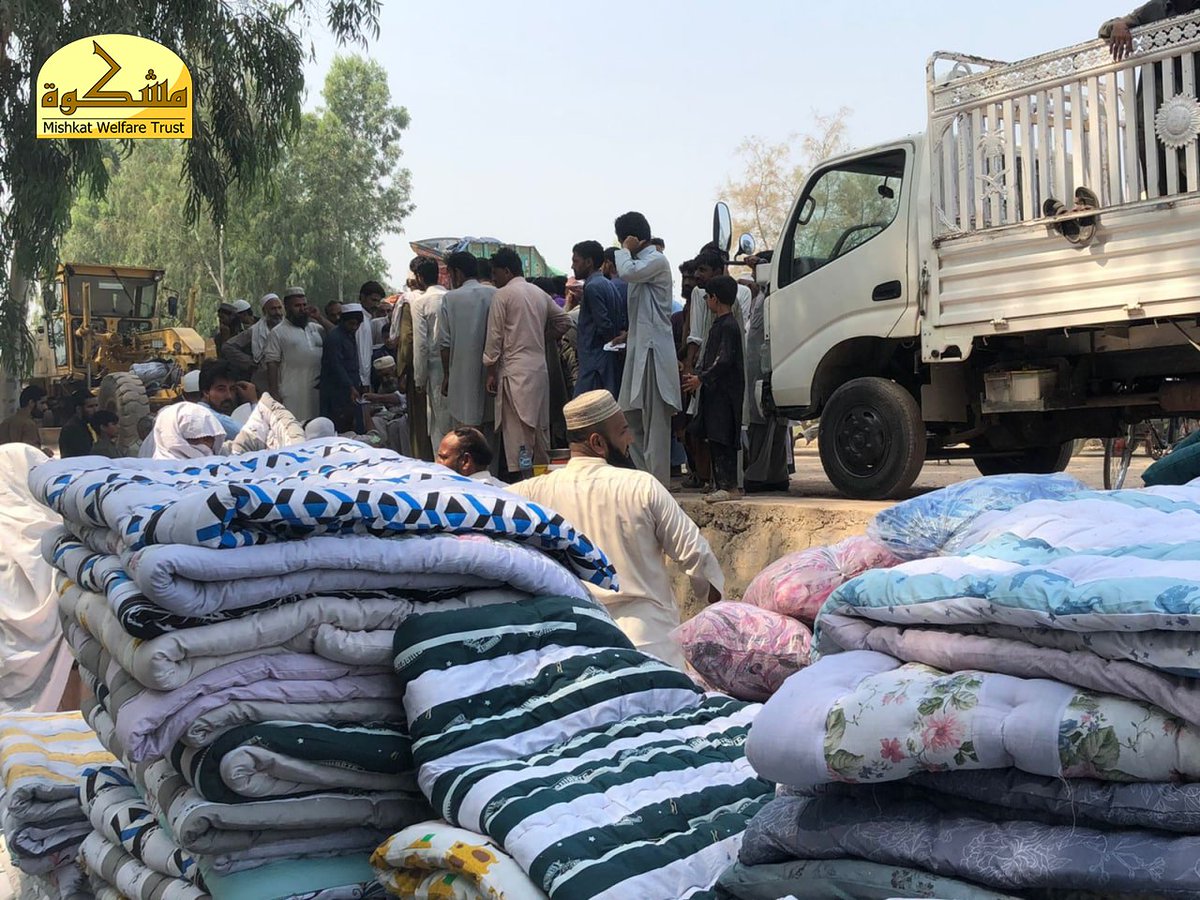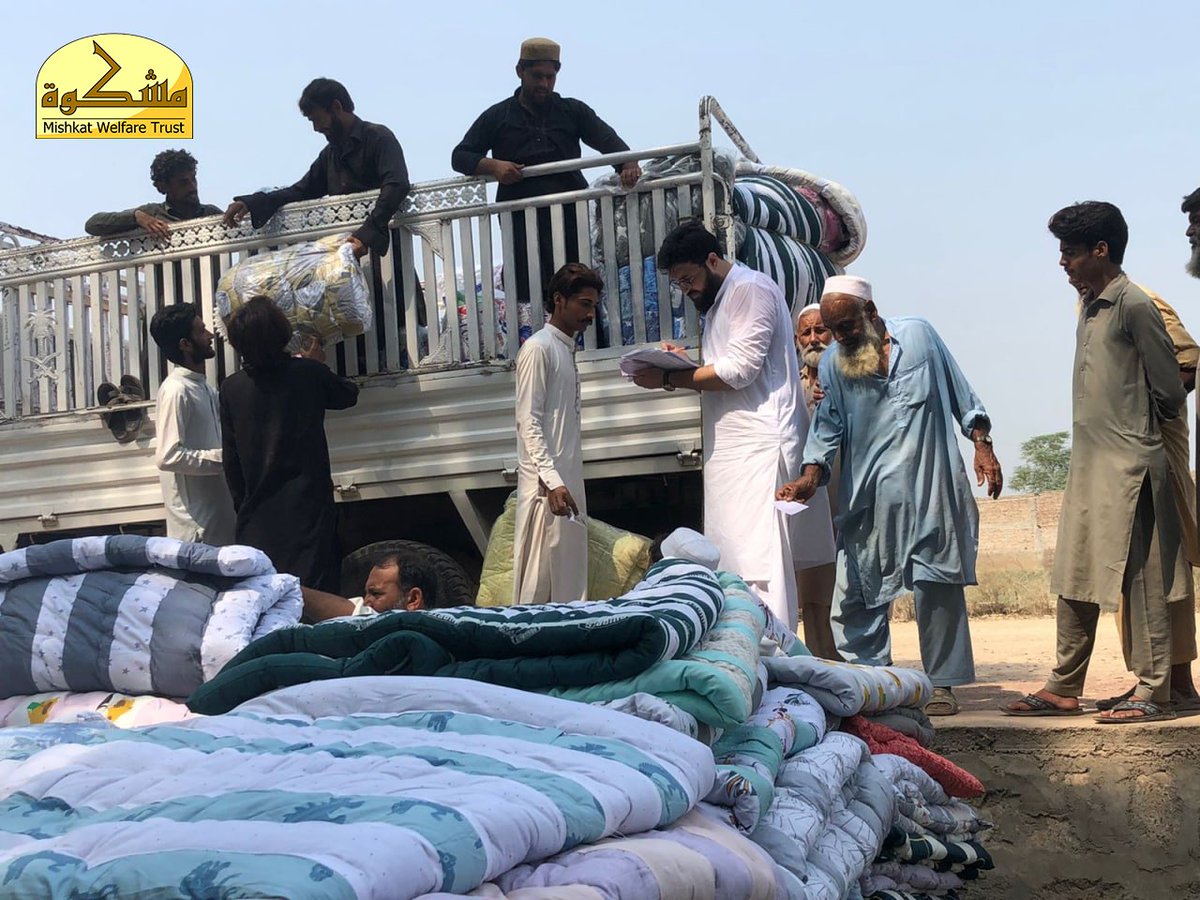 Volunteers of Mishkat Welfare Trust visited Pashtun Garhi, Pabbi in district #Nowshera and identified 200 #flood affectees in need of bedding sets along with mosquito nets and repellents.
Alhumdulillah we distributed these necessities with an incurred cost of 524,000 Rupees.
---
Dated: 16th Sep 2022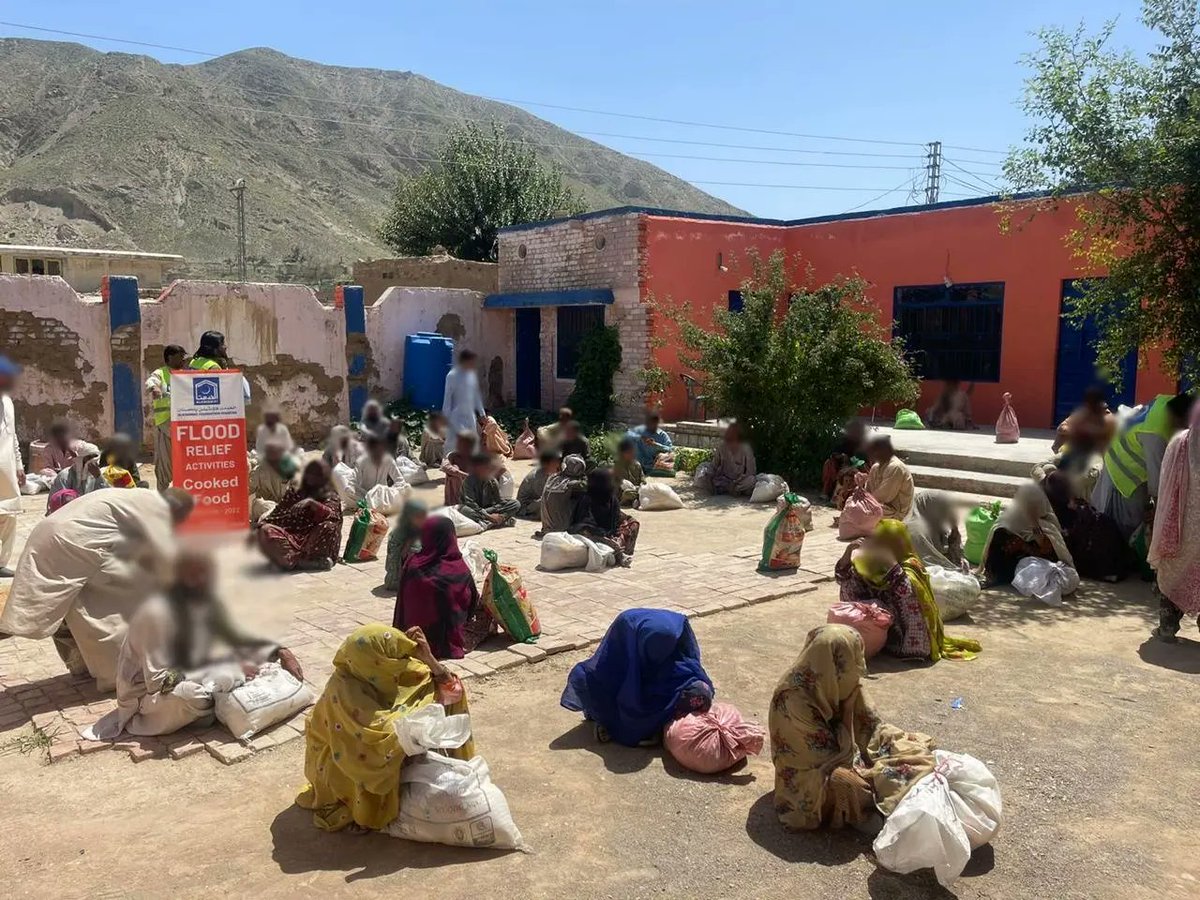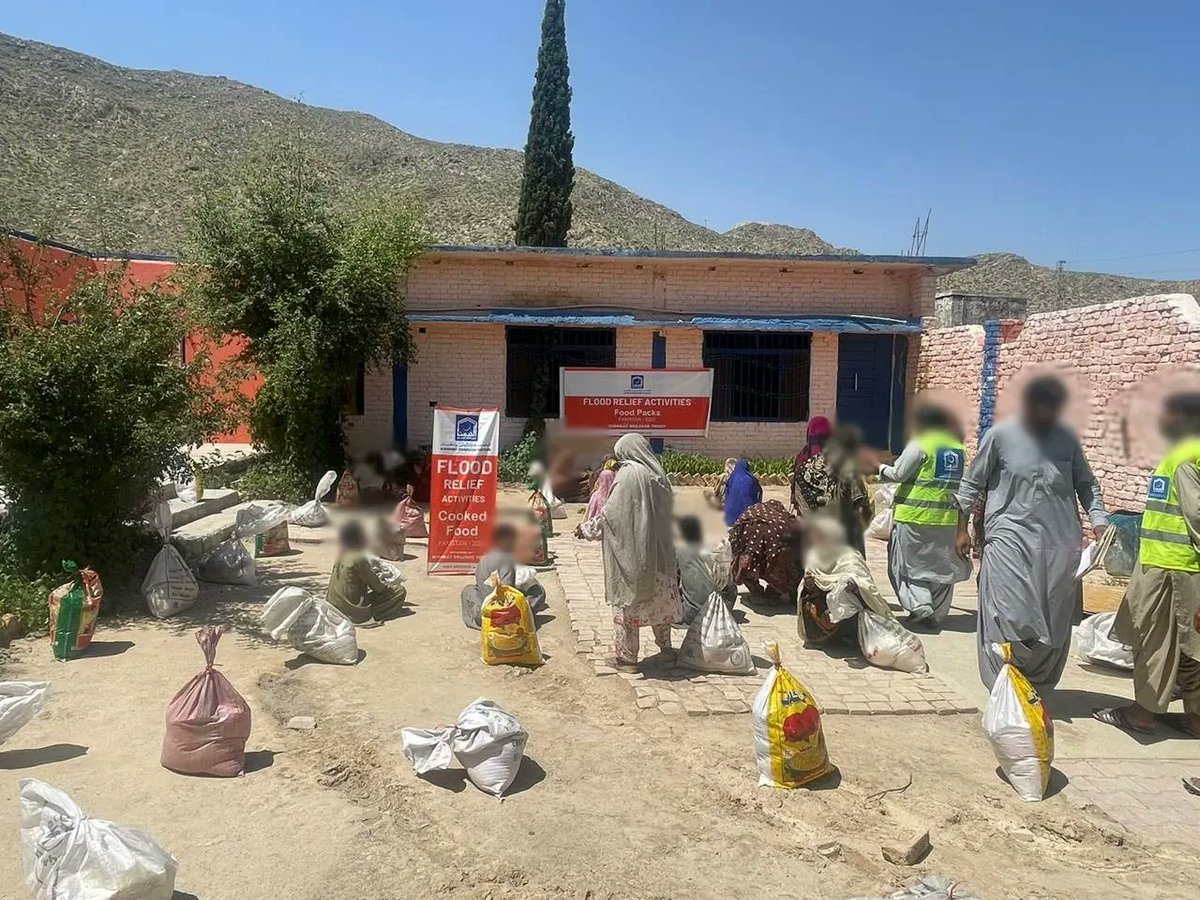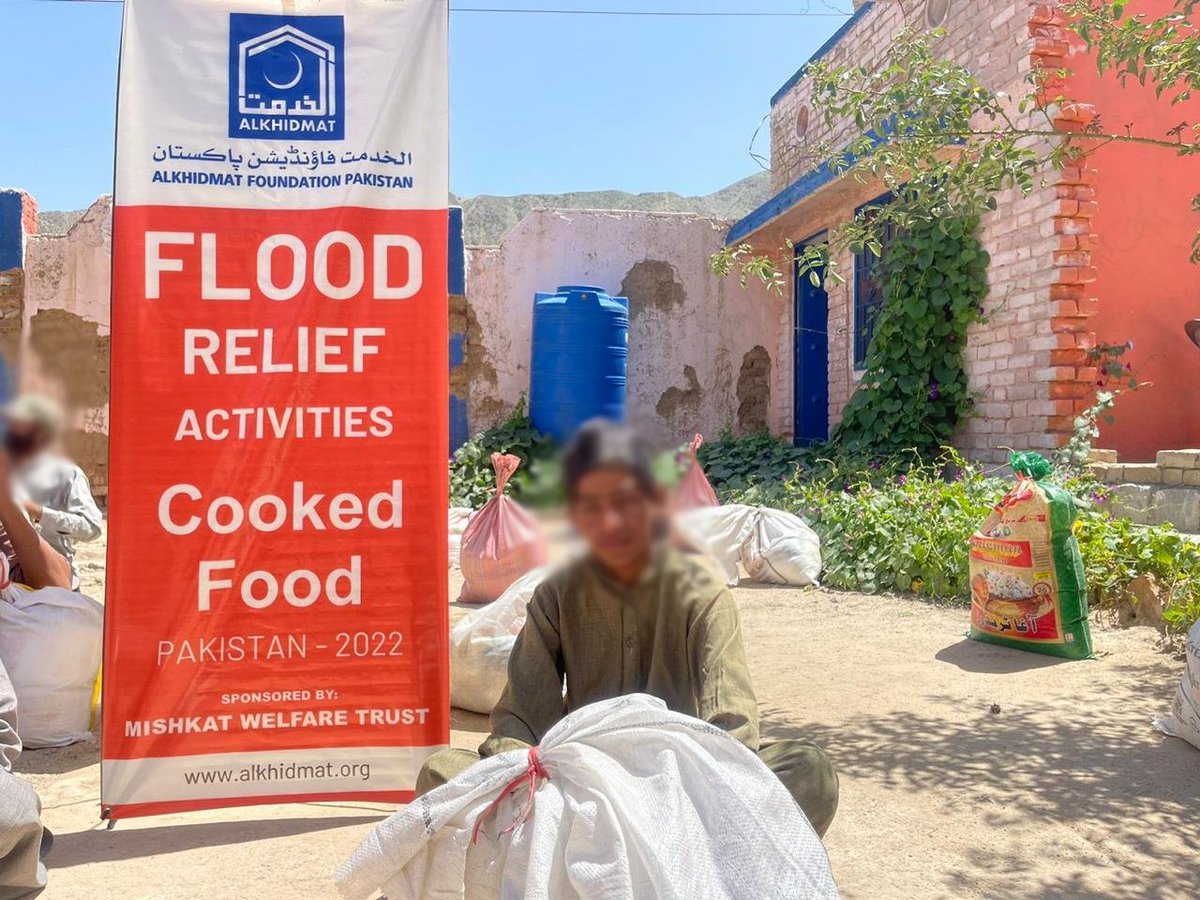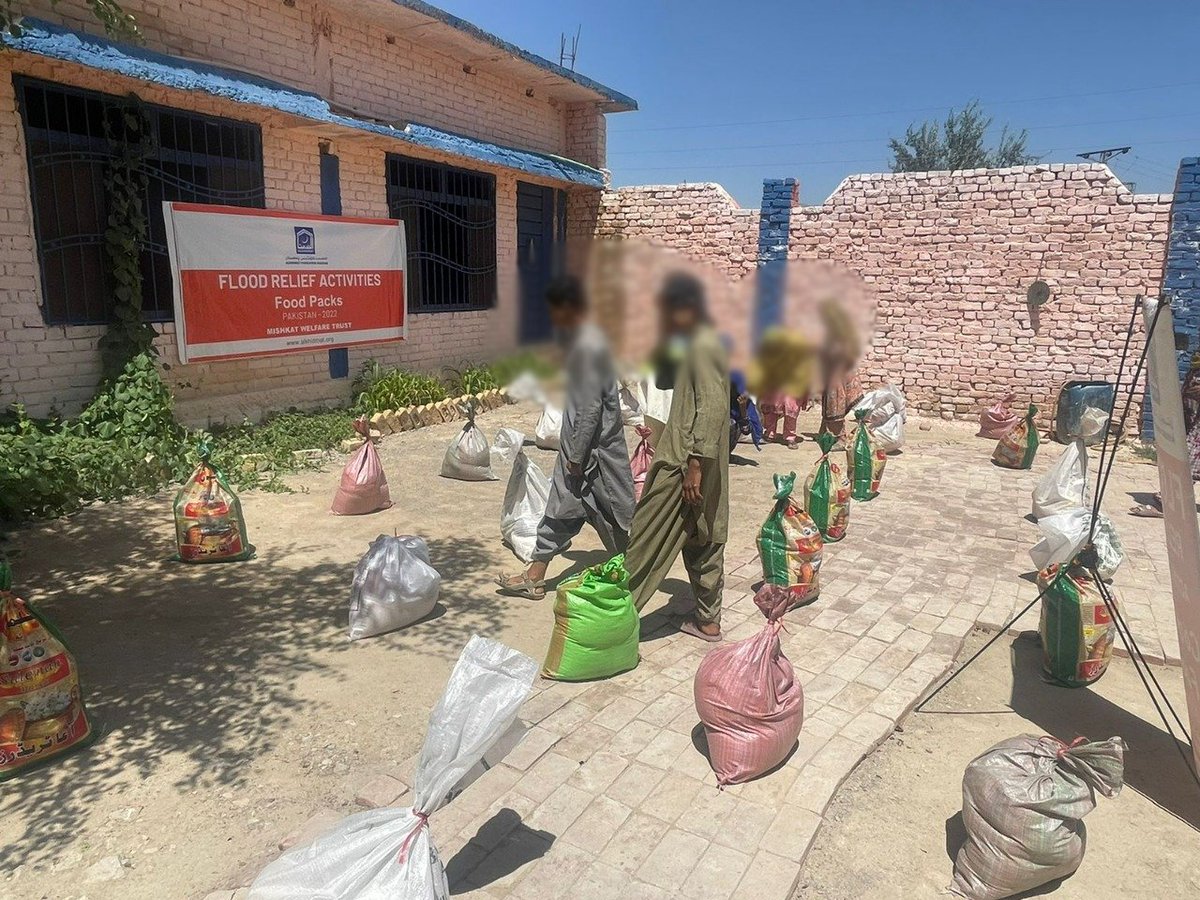 Follow our social media links:
http://linktr.ee/mishkatwt
#FloodsInPakistan #Alkhidmat #AlkhidmatFloodRelief