Our

Projects

Quran

Classes
Previous
Next
Mishkat Blog
Ramadan Relief Package 202007th Apr, 2020
Before the start of Ramadan, reserve your reward (insha Allah) by participating in Ramadan Relief Package distribution. Following are the details: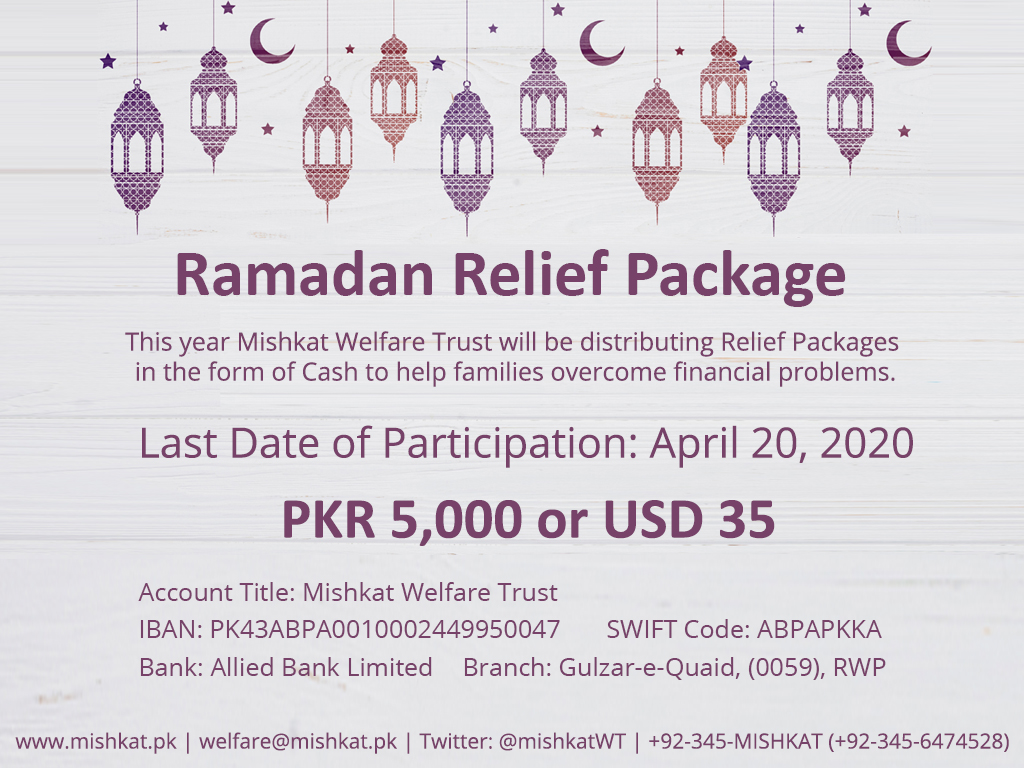 Zakat can also be given but please make sure to inform us explicitly about it.

You can send your contribution through the following bank account:
Account Title: Mishkat Welfare Trust
Account Number: 0010-0024-4995-0047
SWIFT BIC No. ABPAPKKA
IBAN PK43 ABPA 0010 0024 4995 0047
Bank: Allied Bank Limited.
Branch: Gulzar-e-Quaid, RWP.
Branch Code: 0059

Please confirm your contributions on email or the contact numbers provided.
Mishkat Membership
You can become a member of Mishkat Welfare Trust by filling out a simple information form and monthly donations. You can also volunteer to become an active member by contributing through your skills and ideas.
Besides becoming a member, you can also give a one time donation.
We also accept Zakat money which will only be spent on the deserving people and not in the expenditure of the Trust.
Tweets from Mishkat
Dated: 23rd Mar 2023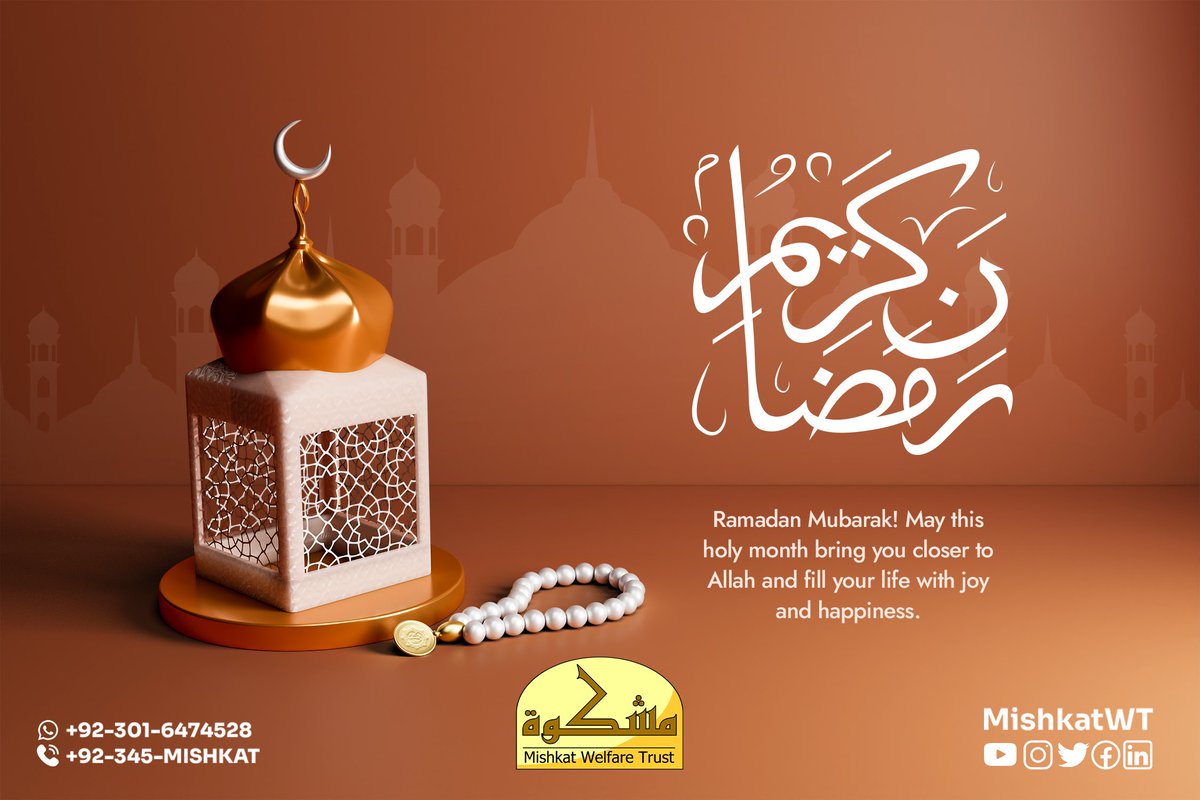 Ramadan Mubarak to all!
May Allah ﷻ accept our good deeds and the deeds of our loved ones in this blessed month.
May we all walk on the path of the teachings of Allah ﷻ and his Prophet S.A.W
#RamadanMubarak #Ramadan #RamadanKareem #Ramadan2023
#رمضان_كريم
---
Dated: 21st Mar 2023
As part of our youth initiative, we invited @youthclubpk's @ZiaulHaqRaja to talk about the importance of #Ramadan and the issues pertaining to the youth, surrounding digital media, immoral content and screen addiction.
Watch Full Talk:
https://youtu.be/fvNm6GlfQ7Q
#youthclub #islam
---
Dated: 18th Mar 2023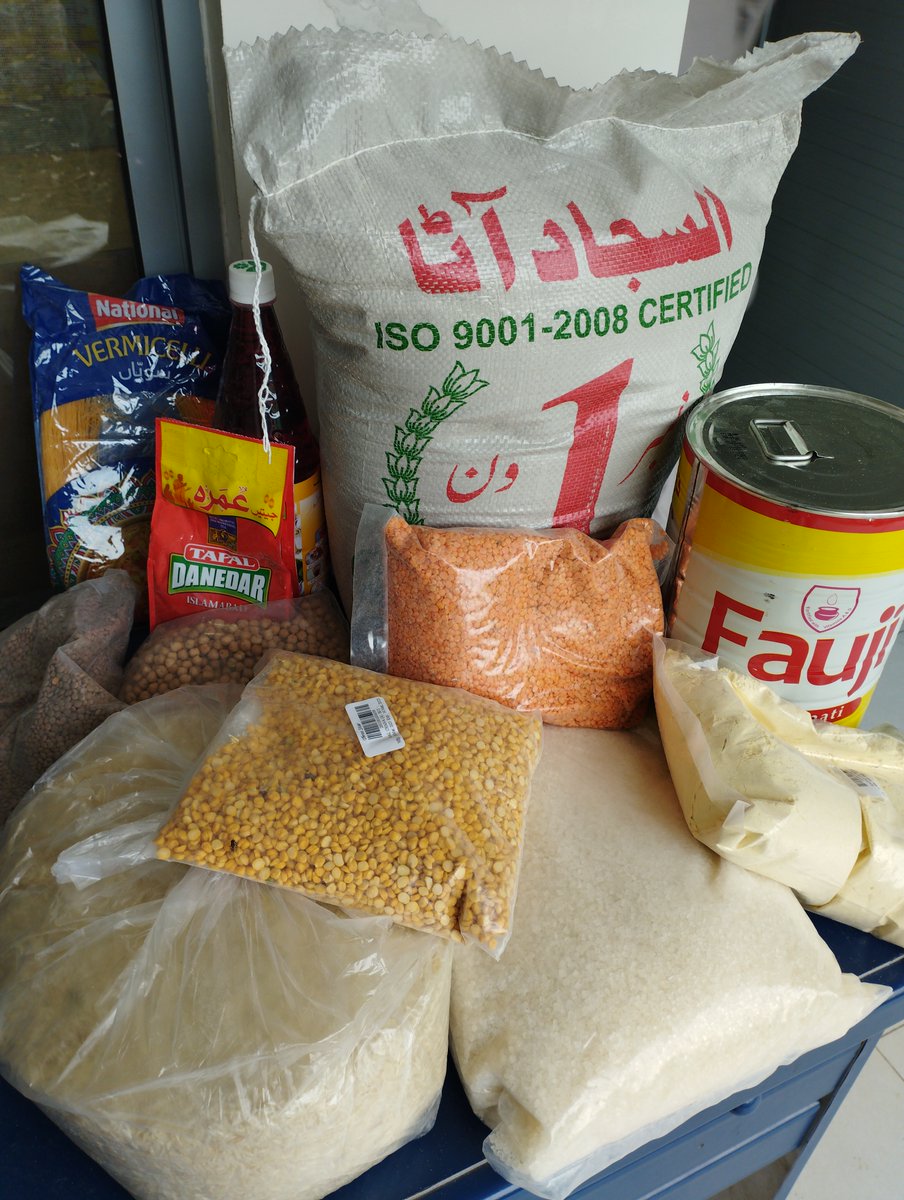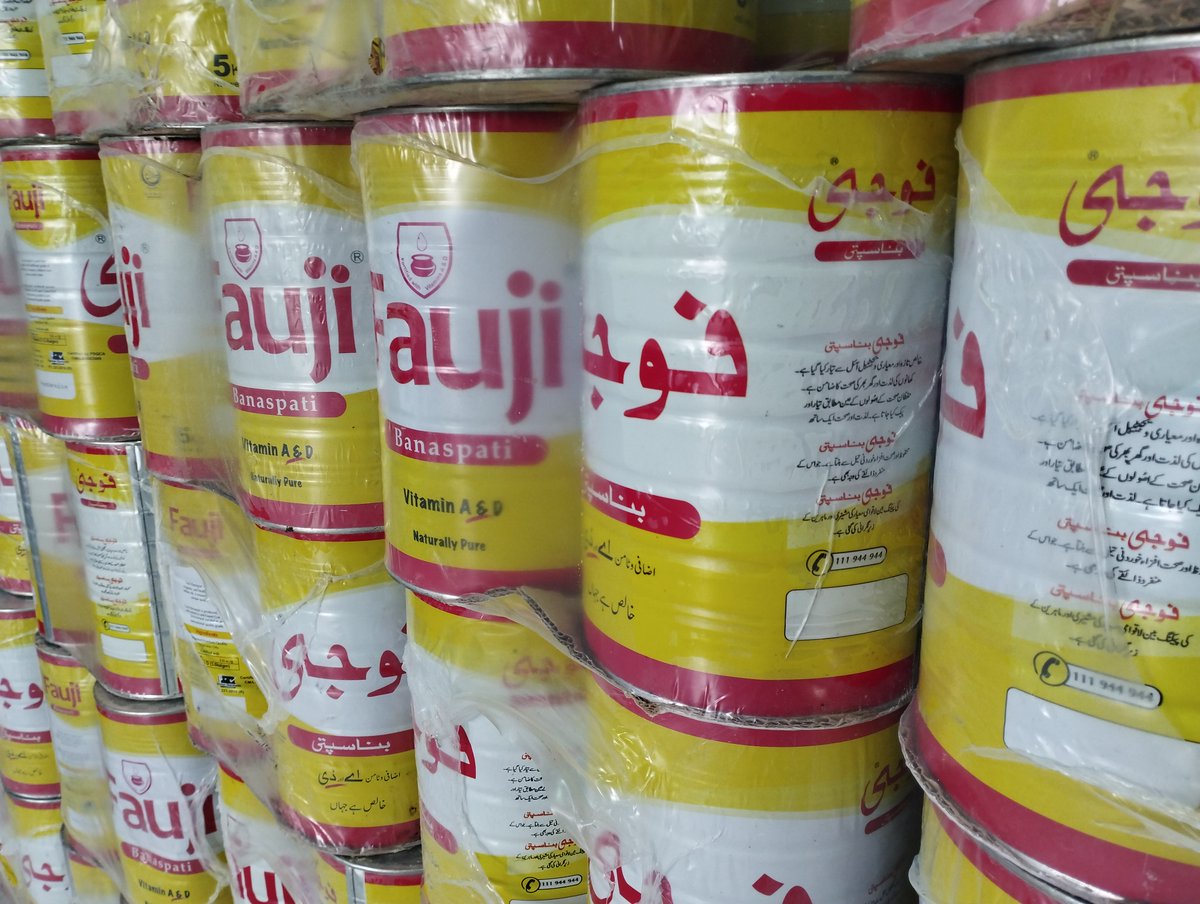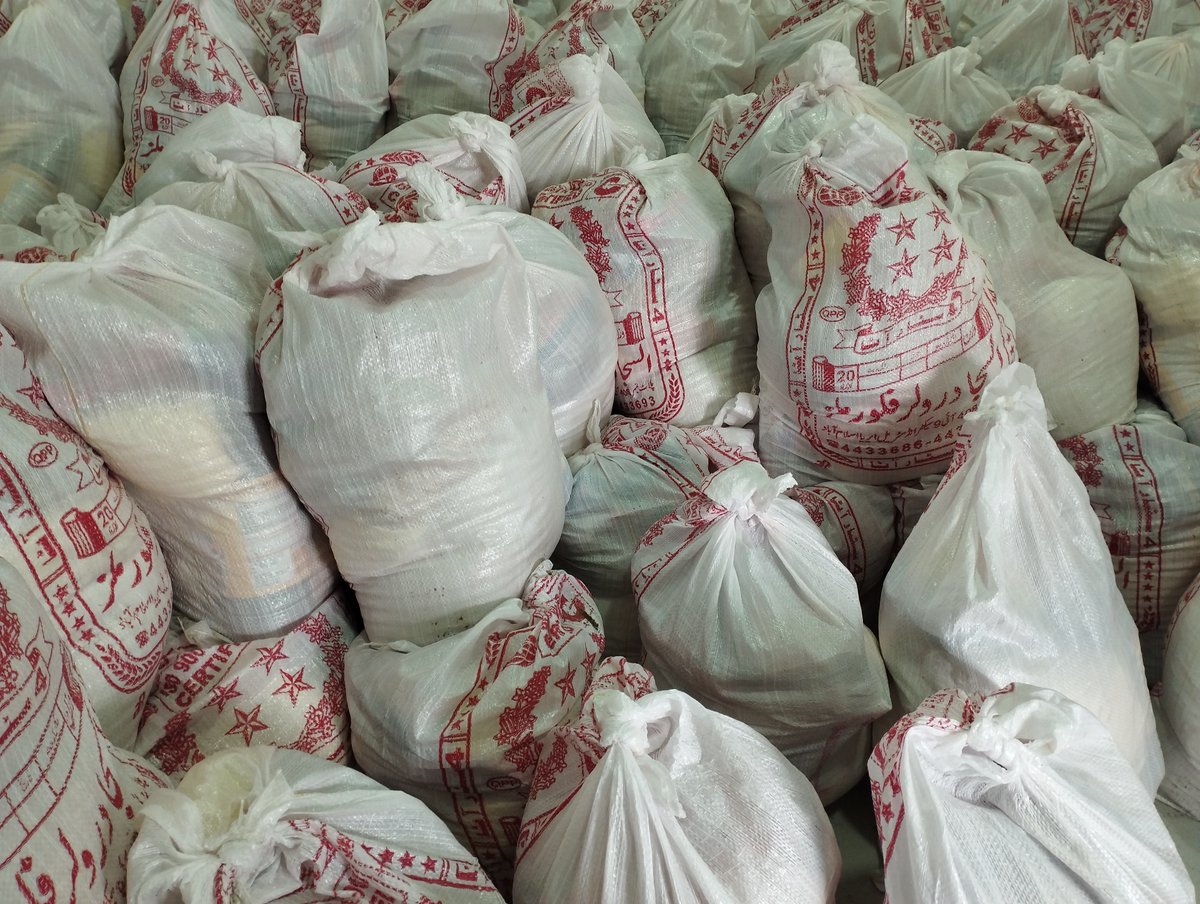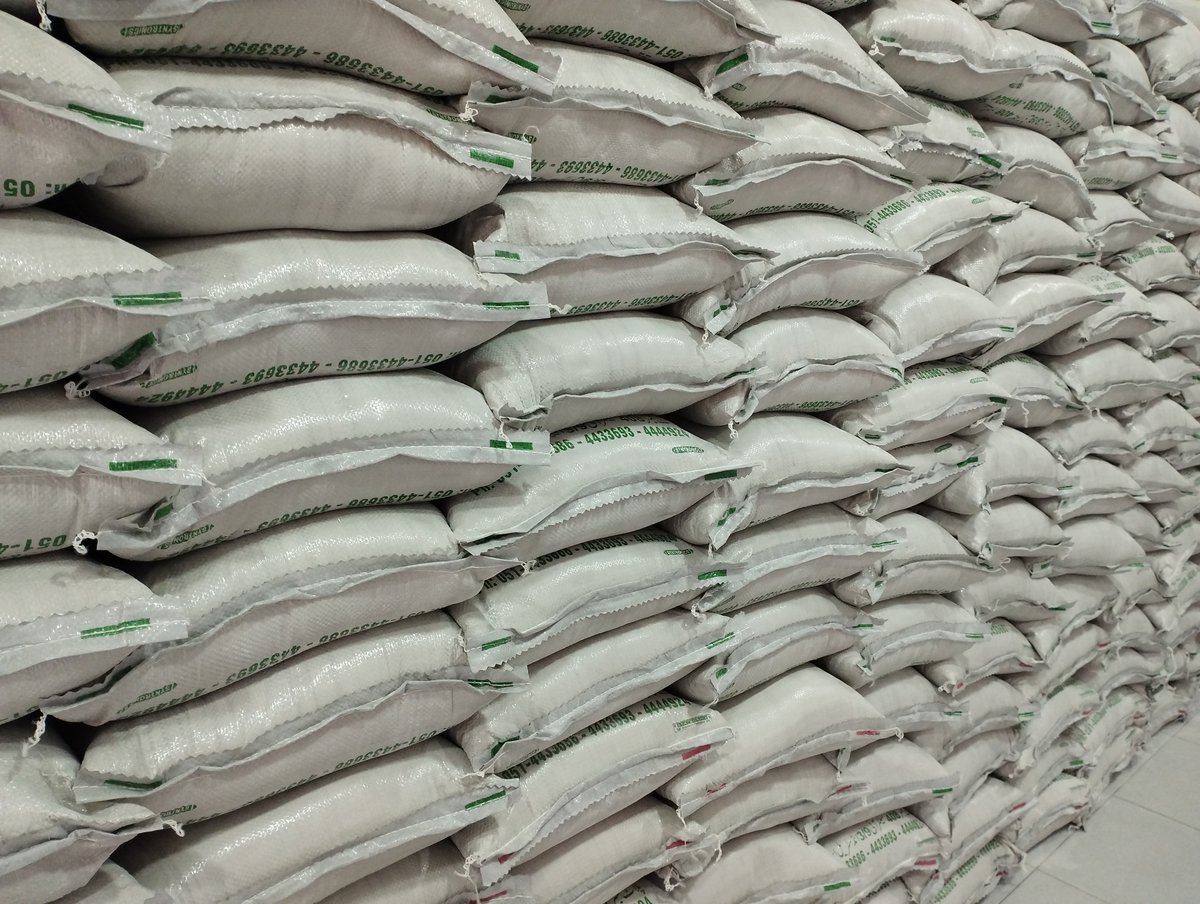 Mishkat Welfare Trust has started its Ramadan Ration Distribution drive today. We have started distributing ration packs to 300+ deserving families this year and will finish before the start of the Holy month of Ramadan.
#Ramadan #RationDrive #charity #islam #Ramzan #pakistan
---
Dated: 17th Mar 2023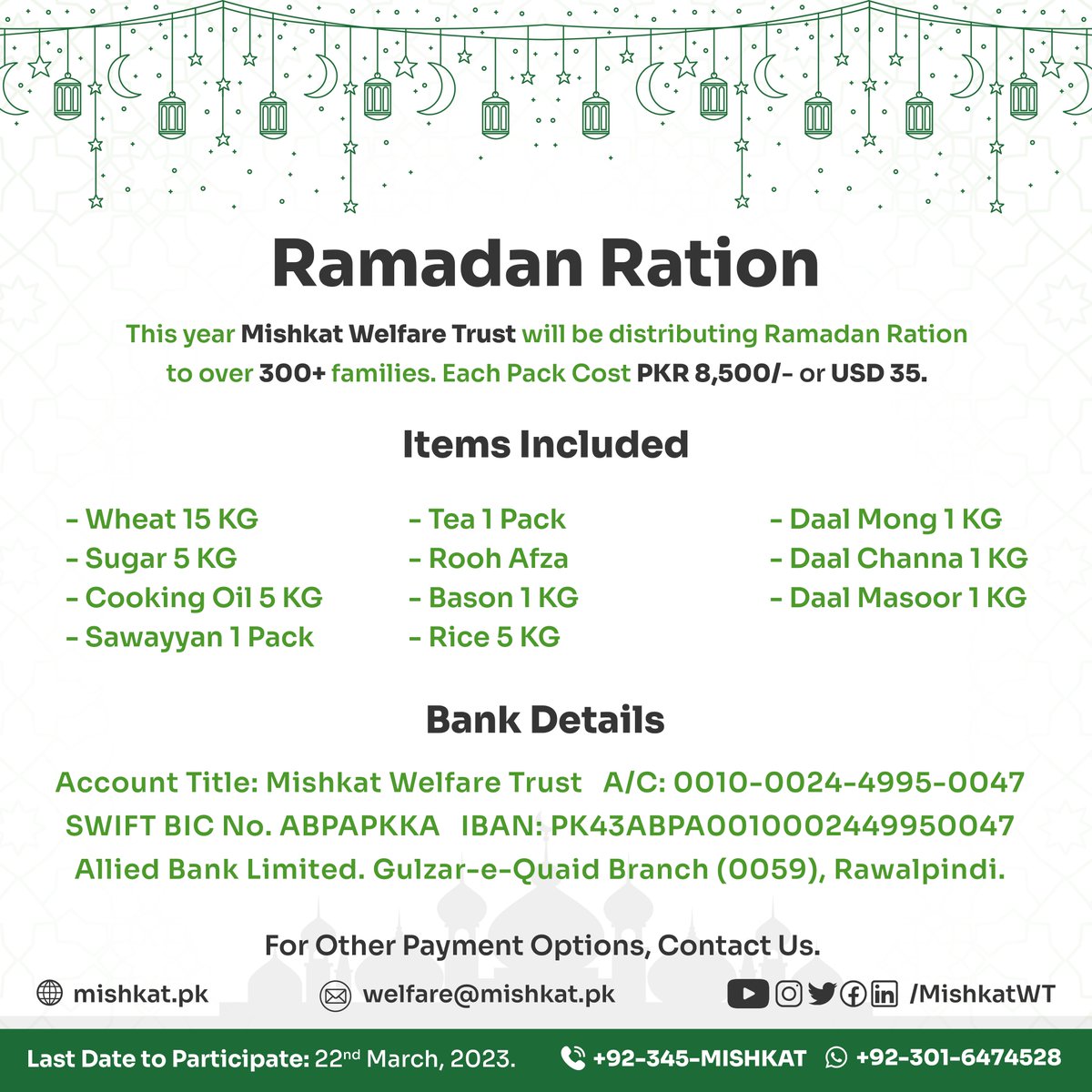 Every year since 2012, needy families are given rations before the start of #Ramadan. Every pack is sufficient for the whole month of a family.
Last date for participating: 22nd March, 2023
To contribute:
https://mishkat.pk/blog/ramadan-ration
#ramadanrationdrive #islam #Pakistan #charity